Grand Theft Auto IV Makes Rockstar Games History 13 Years After its Release
Published 12/04/2021, 9:15 AM EST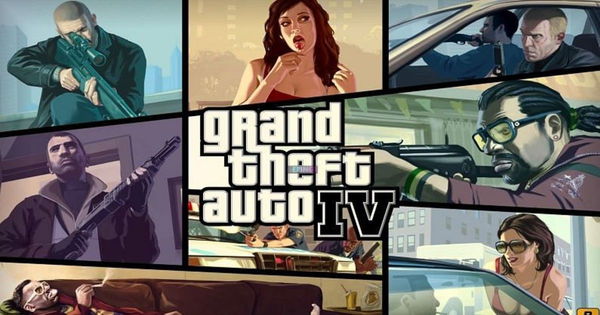 The newly released Grand Theft Auto: Definitive Edition proved to be a disappointing and unpleasant experience. For Rockstar Games, this type of lackluster release has never been the norm. The studio has been well regarded for putting out multiple critically acclaimed and fan-loved masterpieces in the past.
ADVERTISEMENT
Article continues below this ad
Now, Grand Theft Auto IV made history by being the highest-rated Rockstar game and the third highest-rated game in videogame history.
Watch Story: Most Hated Features of Fortnite Chapter 2
ADVERTISEMENT
Article continues below this ad
Grand Theft Auto IV sets record
Metacritic is a source that a large percentage of the gaming community uses to get responses.  The website collects reviews from casual players and game critics alike. The site has time and again correctly reflected the reception a game has received.
For example, Battlefield 2042 received a low 2.2 user score. This is appropriate considering the launch state of the game.
As it stands, Grand Theft Auto IV is the best Rockstar Games title to date. The title boasts an impressive Critic Metascore of 98. Likewise, the community is in love with the game as well. Users rated the game with a very high score of 7.7
In fact, the game was so impressive that it surpassed a juggernaut in the Grand Theft Auto series.
ADVERTISEMENT
Article continues below this ad
GTA 5 is regarded as one of the best titles in the series. However, it is evident by the numbers that due to its sheer class, Grand Theft Auto IV bags the crown for the best game  in the franchise.
The game does give other titles from different franchises a run for its money as well.  Games such as The Legend of Zelda: Ocarina of Time and Tony Hawk's Pro Skater 2 are the few names that surpass it. They are pretty great titles in their own way.
This serves as a valuable lesson to gamers worldwide. A studio that has performed well can falter in its consistency. Rockstar Games has had an amazing track record. They seemed to have nailed the formula in making massive world titles.
ADVERTISEMENT
Article continues below this ad
However, in the case of the most recent title, they have certainly disappointed the fans.