Grand Theft Auto Online player figures out a genius way to go across the map
Published 09/23/2021, 1:16 PM EDT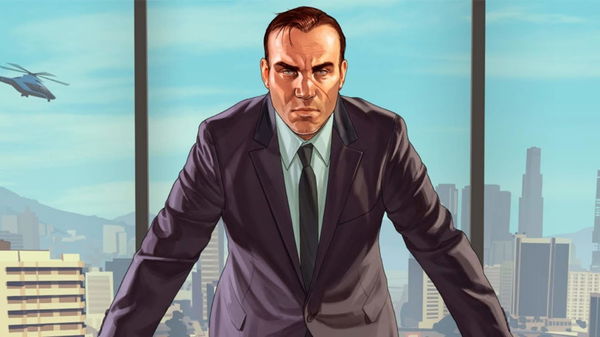 ---
---
Grand Theft Auto Online has always been provided players a significant amount of space for exploring and doing whatever they want. From owning virtual stocks to flying around in a jet, GTA Online has you covered. The game recently added new cars in the Los Santos Tuners expansion for players to roam around the map, which to say the least is massive.
ADVERTISEMENT
Article continues below this ad
The GTA community has always tried to find out new ways to travel quickly around the map. One such player has gone above and beyond and discovered a new faster way to traverse the GTA map.
Moving around Grand Theft Auto Online will never be the same again
ADVERTISEMENT
Article continues below this ad
A Reddit user named u/jnbarnes14 has found an amazing new way to traverse the GTA map. You can check out his post below.
The player in the video is on the Nagasaki Ultralight, a relatively common glider. It was added to GTA Online in the Smuggler's Run expansion and has been around for some time now.
While the glider appears to be quite contemporary and old-fashioned but that is not the case. This gawky-looking glider can achieve unbelievable speeds and can cut down travel time significantly. The Nagasaki Ultralight can be stored in hangers, purchased by the players anytime during the game by spending virtual cash.
ADVERTISEMENT
Article continues below this ad
The Nagasaki Ultralight glider itself will set you back $665,000, while the trade price brings the price down to $500,000. Once you buy the glider, the next best thing is to head out and explore the GTA Online map. Whether you want to experience the speed or hang around in the skies of GTA, the Nagasaki Ultralight has got you covered.
The glider can even be modified by fitting it with the muffled carbon propeller, which costs $315,000. This will keep you off the radar and enable you to fly above restricted zones without being identified by enemy AI.
Do you have the Nagasaki Ultralight in GTA Online? Let us know in the comments.
ADVERTISEMENT
Article continues below this ad
Trending Stories