GTA 5 Cheat Codes For PS5 and PS4: All the Best Cheats to Use
Published 06/02/2021, 4:53 PM EDT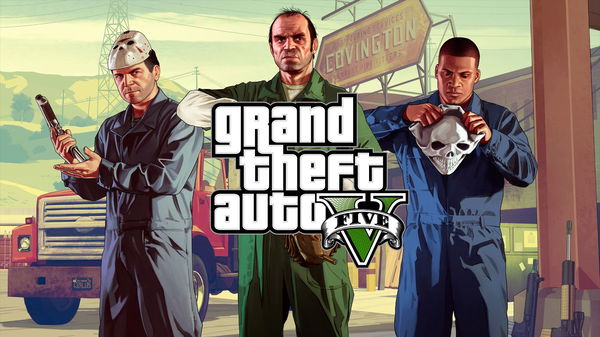 ---
---
Rockstar's most successful franchise, Grant Theft Auto, continues to retain a prominent position across multiple generations. The release of each sequel in this mega-successful franchise is seen as a global event. Each variant of the game has left a significant impact on the world, which helped propel the gaming industry to new heights. These games are of significant importance, especially the latest title GTA 5.
ADVERTISEMENT
Article continues below this ad
This title offers a unique experience in single-player mode by using cheat codes. However, using hacks and cheats in GTA online is a different story and should not be promoted.
ADVERTISEMENT
Article continues below this ad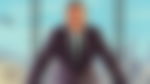 Powerful GTA 5 cheats that will turn you into a god
There are few crucial cheat codes in the game, which can revamp the gaming experience completely. Gamers will have to rely on these prominent cheats to evade the brutality of cops, and other gang members who dominate the streets. The game is filled with various factions, and people who would not take kindly to your ill deeds.
The cops are probably the biggest issue the GTA franchise has, and evading higher difficulties waves becomes a task in itself. Memorize or note down these amazing cheats to stay ahead of the curve. These codes can be inserted into both versions of PlayStation 4 and 5, as the game runs on backward compatibility.
Invincibility: RIGHT, X, RIGHT, LEFT, RIGHT, R1, RIGHT, LEFT, X, TRIANGLE
Become omnipotent with this elaborate cheat and take down an entire mob of police with ease.
Super Jump: L2, L2, Square, O, O, L2, Square, Square, Left, Right, X
Jump like manic, and scale the unforeseen heights with this simple cheat.
Infinite Special ability: X, X, Square, R1, L1, X, Right, Left, X
GTA V has added unique abilities to each protagonist, which uses a special ability bar. This elaborate cheat will allow you to infinitely abuse the special without ever running out of juice.
Watch this story: Best Warzone snipers
Reduce wanted levels: R1, R1, O, R2, Right, Left, Right, Left, Right, Left
Use this cheat to turn down the heat, and evade police with rather ease every time you make a mistake.
Rapid GT Sports Car: R2, L1, O, Right, L1, R1, Right, Left, O, R2
Every mobster needs a getaway ride to escape the scene of the crime. Use this code to spawn a sports car as your ride to get away from the cops.
Restock weapons and ammo: Triangle, R2, Left, L1, X, Right, Triangle, Down, Square, L1, L1, L1
Refill your ammo and weapons after each encounter, as each encounter in the game will demand you to burn a considerable amount of bullets.
Shitzu PCJ 600:  R1, Right, Left, Right, R2, Left, Right, Square, Right, L2, L1, L1
If you hate the four wheels and enjoy cruising on a bike, then the good old PCJ 600 is the best ride for you.
Explosive punches: Right, Left, X, Triangle, R1, Circle, Circle, Circle, L2
Insert the power of UFC's heavyweight champion, Francis Ngannou in your punches with this crazy cheat.
ADVERTISEMENT
Article continues below this ad
So there you have it, every single prominent cheat code that you might need to break the game. This list of codes should be sufficient for you to beat the game and outdo everything who dares to stand against you in GTA 5.
ADVERTISEMENT
Article continues below this ad