"About F*** Time" – Rockstar Games Divides GTA Fans With a Shocking Move With its Billion Dollar Cash Cow
Published 09/08/2022, 8:30 AM EDT

Follow Us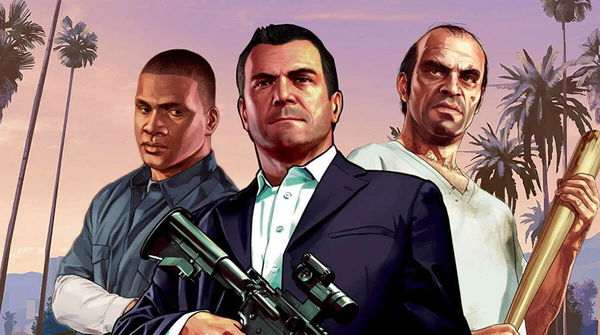 Video games are a vital part of the entertainment field. While producing an interactive experience, it aims to better itself with time and Grand Theft Auto comes as no exception to this. Recently, an announcement has been made by Rockstar Games, which can be said as the beginning of another GTA era.
Grand Theft Auto V is an open-world-based game. It allows the gamer to be the maker of its character and develop it throughout the game's timeline. GTA has been a fan-loved franchise since its first release. Surprisingly, what Rockstar Games announced, hints the ending of almost a decade-long game.
ADVERTISEMENT
Article continues below this ad
The fans have waited enough for Grand Theft Auto to move forward
WORLDSTARHIPHOP (@WORLDSTAR) is a Twitter account that posted the message by Rockstar Games. The message comes in regard to GTA V and GTA Online. As per the notification, the game company "want to acknowledge and thank everyone who has contributed to these games."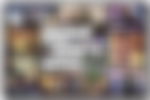 The message updated on the "Thank You" page says, "Grand Theft Auto V and Grand Theft Auto Online represent the combined efforts of our global team over many years. We want to acknowledge and thank everyone who has contributed to these games, from their original launch in 2013 all the way through to present day."
While this comes as a surprise, the fans of the game on Twitter waited enough for this announcement. A fan tweeted, "About f****** time. Give RDO some love and attention for once." Moreover, they seem to welcome this announcement and acknowledge this move. Here are the reactions of the people after seeing the news:
The laziness of rockstar games will forever be unmatched

— Albert Pullhoes (@AlmightyDen_) September 7, 2022
Maybe the give more attention to red dead online now 🥶🥶

— Botex (@DeboSack) September 7, 2022
It's About Damn Time. They milked this game for almost 10 years and we still didn't get any single player DLC.

— OfficialDestinyFaith (@DestinyE_the_1) September 8, 2022
They took longer to say goodbye than my parents after church

— AristotlePlaTo (@WeDontPlaTo) September 7, 2022
That shit ain't coming out til 2030 probably

— B. Creative (@iGoOffYourVibes) September 7, 2022
I mean it could mean theyre done with GTA5 but I expect at least one more Online content update. They just released the next gen version and GTA+ and they ending it already? I guess they did delay it but damn feel bad for people who subbed to that. Now they gotta wait til GTA6

— THNDA (@WHYTETHUNDAMANE) September 7, 2022
Easily one of the 🐐s of video games. Game still relevant almost 10 yrs later is crazy. They need to gon and drop GTA 6 tho…@KingTHull

— Derrick Cooper (@ThaRealCoop) September 7, 2022
Most importantly, the tease of GTA VI comes as future development in the franchise. With the release of PlayStation 5 and Xbox Series X | S just two years ago, the fans are ready to experience the upcoming action-adventure game in a new graphical interface.
What the rumors are saying about the successor in the GTA series?
ADVERTISEMENT
Article continues below this ad
The Grand Theft Auto series offers an enticing gaming experience. Whether it be the Demolition Man (Helicopter mission) or The Green Sabre (Sweet mission), the campaign has been the trademark of the franchise. On top of this, GTA VI comes as the first installment in the franchise to carry a female protagonist.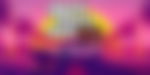 Moreover, it is rumored that GTA VI will be getting a modern-day Vice City on the game map. The game was assumed to go live in 2024. Therefore, this announcement could've just brought the date near or made the fans even more anticipated. In the meantime, gamers look forward to the Halloween DLC, which might feature a UFO.
ADVERTISEMENT
Article continues below this ad
WATCH THIS STORY: The Best Grand Theft Auto Titles of All-time
What do you think will GTA VI bring to this franchise? Spaceships, UFOs, Cars, or Tanks to say the least. Tell us in the comments below.
Edited By: Pritam Priyedarshi