GTA V is Still Topping Sales Charts Eight Years After First Release
Published 08/16/2021, 8:57 AM EDT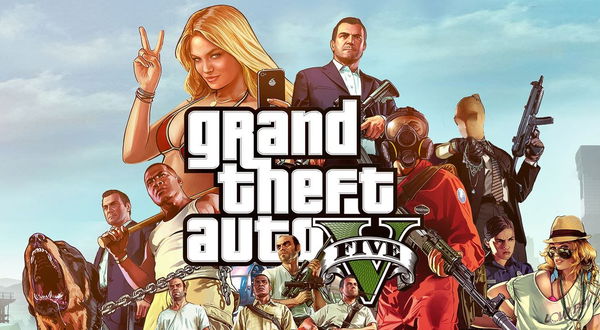 GTA is an extremely popular franchise and even after eight years of the first release, it is still ruling hearts. GTA 5 was able to bang the second position in the UK charts box. This makes all the players quite nostalgic as all the top three games on the list were released a generation ago. Mario Kart was first released in 2014 and still has the crown of being in no. 1 position. Minecraft bangs the third position, and it was first released in 2011. Isn't that something unreal?
ADVERTISEMENT
Article continues below this ad
Of course, these big games were always a part of the top ten games for years now, particularly since they launch on better and modern platforms. Mario Kart is back at the no. 1 spot with a 6% sale increase week-on-week. Grand Theft Auto is in the second position with an increase of 44% in sales week-on-week. It jumped from number 5 to number 2 real quick and the sales growth is also incredible.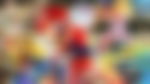 ADVERTISEMENT
Article continues below this ad
While Minecraft is at number 3 with an approximately 17% increase in sale growth. Last week's champion F1 2021 slipped to number 6 due to flat sales.
WATCH THIS STORY: The Craziest Fortnite Seasons So Far
On number 4, we have the ultimate Olympic game Tokyo 2020: the Official Video Game. However, its sales were down by 5%. At number 5 we have the much-loved Animal Crossing: New Horizon. The sale growth was flat this week for this title. We also have a brand new entry on the top 10 list. Hades managed to land at no. 8 position thanks to the launch on PlayStation and Xbox consoles. ADVERTISEMENT
Article continues below this ad
More PlayStation 5 consoles were released on the market last week and this benefitted a lot of PlayStation 5 titles. Ratchet and Clank: Rift Apart was able to make its return to the top ten list again with a 313% sales rise. Resident Evil Village also got a 151% sale rise and jumped to number 11.
List of top 10 titles (14 August 2021)
Mario Kart 8: Delux
Grand Theft Auto 5
Minecraft Switch
Olympic game Tokyo 2020: The official video game
Animal Crossing: New Horizon
F1 2021
Hades
The legend of Zelda: Skyward Sword
Ratchet & Clank: Rift Apart
ADVERTISEMENT
Article continues below this ad
Which one is your favorite title? Let us know in the comments down below.