GTA V Weekly Update Introduces Three Times Rewards For Special Valentine's Day Themed Quests
Published 02/11/2021, 11:03 AM EST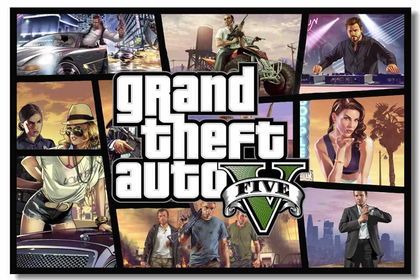 ---
---
The video game industry loves to celebrate festivals inside their games. This has become a bit of a tradition that does not seem like it will die out soon. The gaming industry is now gearing up for Valentine's day as GTA V has also unveiled an update to celebrate the occasion.
ADVERTISEMENT
Article continues below this ad
They have added special discounts and other amazing offers that serve as a nod to the festival of love. Developers work out routine updates every week that aims to keep the title fresh, although this time around it also contains something special.
ADVERTISEMENT
Article continues below this ad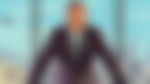 Rockstar rolled out special discounts and rewards ahead of Valentine's day
The festival of love is right around the corner, as titles continue to introduce interesting content. According to reports from PCGamer, GTA too has showcased its support by introducing special rewards to celebrate the occasion. This week's routine update has added a wide range of discounts to in-game items while also offering three times the reward for Valentine's day themed events.
Players can pick up the multiplier boost for the following events in this week.
3x $ and RP on Team Deathmatch: Shotgun Wedding
3x $ and RP on Adversary Mode: Till Death Do Us Part
2x $ and RP on DJ Requests
Developers have also added more content and discount on other items with the update. It includes luxury cars, properties, businesses and so on. Check out the following list to know the names of every item that is being offered at a heavy discount.
40% off Nightclubs
30% off Nightclub Renovations
40% off Albany Roosevelt: $450,000
40% off Albany Roosevelt Valor: $589,200
40% off Ocelot Swinger: $545,400
40% off Buckingham Valkyrie: $2,274,300/$1,710,000 (Complete The Humane Labs Raid heist to unlock this discount)
40% off Buckingham Luxor: $975,000
40% off Buckingham Luxor Deluxe: $6,000,000
40% off Buckingham Swift: $900,000
40% off Buckingham Swift Deluxe: $3,090,000
Twitch prime users from the last week remains the same for this week as well.
70% off Progen Tyrus: $765,000
35% off Annihilator Stealth: $2,515,500/$1,886,625 (Finish Cayo Perico Heist as heist leader by using this vehicle to unlock the discount)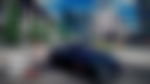 ADVERTISEMENT
Article continues below this ad
Popularity of GTA V could hurt GTA VI
Without any doubt, GTA V is still the biggest titles in the world. The game, since its release back in 2013, has continued to retain its position as one of the better titles of its genre. The game enjoyed massive popularity in 2020 as the DLC content 'Cayo Perico Heist' saw its reputation grow exponentially. The title never sold more copies than the year of its release, but the latest DLC has changed that.
GTA 5 has now recorded massive sales milestone, as the title has now reportedly sold over 140 millions units. This cements its legacy as Rockstar's biggest release. However, it might put GTA 6's existence in jeopardy.
ADVERTISEMENT
Article continues below this ad