"Guccimane in the House": Pokimane Stuns the World as She Walks Out Draped in Red and Black for a Luxury Brand in Milan Fashion Week
Published 02/25/2023, 7:30 AM EST
Pokimane has dazzled fans with her killer look for Gucci fashion week, and they can't stop smiling. 
A few days back, Twitch streamer Pokimane featured her look for the London Fashion week. She dolled herself up in a black outfit, enthralling her entire Twitter community. Plus, she hinted toward watching one of the Premier League games, leading fans to question her favorites. However, Poki decided to keep mum and not choose sides, as she was aware of how things could go down after picking sides. So, she decided to continue what she does best, flaunt her style, and keep working. 
 

View this post on Instagram

 
ADVERTISEMENT
Article continues below this ad
However, Imane recently stepped up her game, informing fans of a fresh achievement. The luxury brand Gucci invited her to their auspicious Gucci fashion week held in Italy, Milan. It was the first time Poki attended an event of such importance, leading her to show herself off on Instagram as well as Twitter. 
Fans can't keep their eyes off Pokimane after looking at her GFW look 
On February 24, 2023, Pokimane ticked off another achievement on her bucket list. She featured her look for the Gucci Fashion Week in Milan, claiming that the brand invited her as their guest. Plus, her presence turned out to be vital – she was the only esports streamer to attend the event. 
So, to express her gratitude Poki uploaded a post on Instagram, informing fans. "Still can't wrap my head around the fact that I, just a wee streamer, was flown out to Milan, dressed head to toe in Gucci & got to experience an amazing show front row, and it all started from staying up too late streaming video games while my mom yelled at me for being too loud very grateful for this life & everyone that cares to keep up with me 🙂 much love!"
Besides Poki, the event featured multiple mammoths from different industries. For instance, 'Praise the lord' rapper ASAP Rocky walked down the red carpet alongside Ozark star Julia Garner. Followed by that, Halle Bailey, 50 Shades superstar Dakota Johnson, and NewJeans member Hanni joined the troop.
So, Poki being invited alongside these celebrities was nothing but a dream come true. Now, let's understand what fans had to say about it. 
ADVERTISEMENT
Article continues below this ad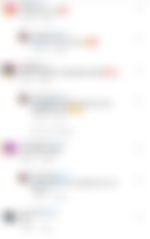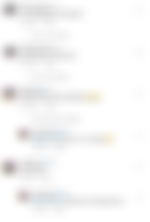 ADVERTISEMENT
Article continues below this ad
With Poki unlocking this major achievement, we wonder whats next on the list for the popular streamer. What did you make of Pokimane's look for the show? Let us know in the comments below.
Watch This Story: From Pokimane to Ninja: Top Streamers Who Appeared in Ryan Reynold's Free Guy