Guerrilla Reveals Deadly Tideripper Machine in Horizon Forbidden West
Published 12/12/2021, 8:30 AM EST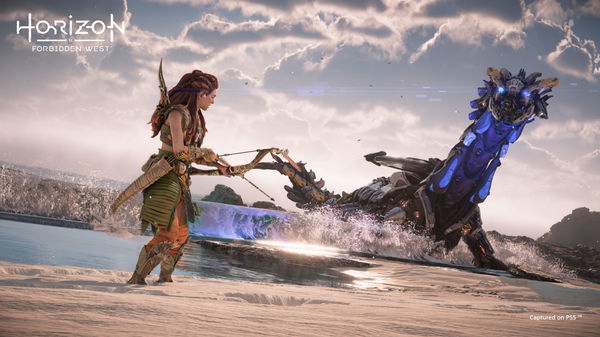 Horizon Forbidden West releases next year with all the increasing hype around it. Escalating that even further, developer Guerrilla Games reveals a fresh gameplay clip while also unveiling a new deadly machine that players will encounter in the sequel.
ADVERTISEMENT
Article continues below this ad
It's called the Tideripper, which Aloy may have to fight, especially when being underwater. Recently, the  makers released a very brief yet captivating gameplay video from the upcoming sequel to 2017's Horizon Zero Dawn.
The short video showed Aloy fighting a terrifying machine that has devastating abilities underwater. Tideripper is one of the newest threats players will face in Horizon Forbidden West. As the name suggests, Tideripper has quite an affinity for water.
ADVERTISEMENT
Article continues below this ad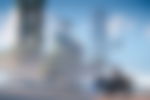 Beware of the Tideripper in Horizon Forbidden West
According to the developer itself, it was previously an acquisition machine, in the game's story. It's construction was done mainly to filter sediments, in order to search for valuable materials. However, the creature was also equally very capable as a predator, thus becoming a dangerous threat both on land and in water.
It seems like Aloy will need to give her all to beat this beast in the new Horizon entry. In the latest gameplay video, Tideripper's jaws are clearly visible, having razor-sharp teeth. In the clip, it jumps at Aloy and narrowly misses the target as she tries to save herself.
ADVERTISEMENT
Article continues below this ad
Well, this isn't the only thing Guerrilla has revealed recently. Apart from the sequel, it also shared a refined update for the first part, Horizon Zero Dawn's PC version. The newest patch brings key improvements to the original game. PC players can now use the upscaling advantages of Deep Learning Super Sampling (DLSS) on Nvidia GPUs. The same applies to FidelityFX Super Resolution (FSR) for AMD GPUs.
When one of these features is turned on, players can comfortably enjoy Horizon Zero Dawn in a very high resolution without losing a large amount of FPS.
Speaking of the second installment, Horizon Forbidden West is just around the corner. It will launch globally on February 18, 2022 as a PS5 and PS4 exclusive. Game protagonist Aloy will embark on a new journey while exploring distant lands and fighting monstrous machines during her missions.
ADVERTISEMENT
Article continues below this ad
Are you a fan of the Horizon series? If yes, then do share your reactions and tell us about your expectations for the sequel.
WATCH THIS STORY: Worst Video Game Movie Adaptations