Guide to Fortnite Week 13 Challenges
Published 02/25/2021, 2:59 PM EST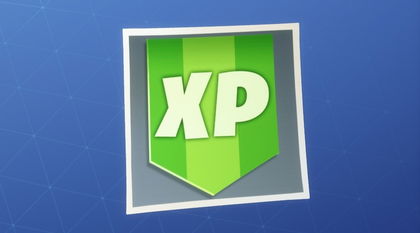 ---
---
Recently, Fortnite week 13 challenges were leaked. The build-heavy battle royale has implemented this system to allow people to progress through the battle pass faster. Fortnite weekly challenges have typically lasted for 10 weeks. However, Chapter 2 Season 5 has already received 13 weeks of challenges and is likely to get a couple more before season 6 begins.
ADVERTISEMENT
Article continues below this ad
Fortnite Week 13 Challenges
Scan a server at a Surface Hub (0/1)
Throw Fruit at Hunter's Haven (0/3)
Damage opponents at Hunter's Haven, The Orchard, and Retail Row (0/300)
Pistol Damage (0/300)
Bathe in the Purple Pool at Steamy Stacks (0/1)
Enter the Zero Point (0/1)
Destroy Crystal Trees (0/5)
ADVERTISEMENT
Article continues below this ad
The surface hub has 3 possible locations. The first location is in the bottom of a building in the South-West of Hunters Haven. Players can identify this building from its unique yin-yang design. Further, the second location is an ancient structure near the middle of Stealthy Stronghold. Third, the Surface Hub can be accessed in Colossal Coliseum. Here, you will have to break through structures and crouch through vents before finding the hub.
Notably, players can find fruits like Apples and Mushrooms around the map. Besides giving you health points, you can throw these fruits at Hunters Haven to complete the second challenge.
Players can find the 'purple pool' at the bottom of the factory found in Steamy Stacks. They must swim in the pool to complete the challenge. Furthermore, they can find the Crystal trees near a set of houses to the North-West of Colossal Coliseum. Once you farm these trees, you will complete the last challenge.
Legendary Challenge (Limited Time)
Build Structures (0/60) – 55,000 xp
Build Structures (0/120) – 22,000 xp
Build Structures (0/180) – 22,000 xp
Build Structures (0/240) – 22,000 xp
Build Structures (0/300) – 22,000 xp
This week's Legendary challenges are quite self-explanatory. Players will have to build up to 300 structures. However, this should not be a problem for any regular Fortnite player as building is an essential part of the game.
ADVERTISEMENT
Article continues below this ad
Henceforth, we will also be seeing 3 new exotic weapons in Fortnite. Firstly, Epic has added Mave's Storm Scout Sniper. This sniper shows you where the next storm circle will be while providing the damage of a sniper. Additionally, you can find the Nighthawk with Grimbles and the Hop Rock Dualies with Deadfire.
Exotics Shuffled: New Characters have been given an inventory of Exotic items to trade. 🔀

Mave has the Storm Scout Sniper, Grimbles "found" the Nighthawk, and Deadfire confiscated the Hop Rock Dualies! pic.twitter.com/ClFK0r7yEb

— Fortnite Status (@FortniteStatus) February 24, 2021
ADVERTISEMENT
Article continues below this ad