Halo Community Turns On CouRage for Making a Seemingly Harmless Suggestion
Published 03/10/2021, 12:42 PM EST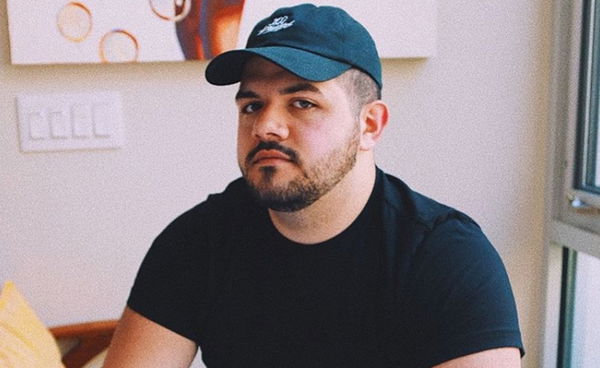 ---
---
Things have gone sideways for 100 Thieves' member Jack 'CouRage' Dunlop on Twitter. The streamer recently shared a suggestion regarding the upcoming Halo title that irked the fans the world over. He suggested the Halo franchise should introduce a Battle Royale mode with the game, owing to the genre's popularity in the modern era of gaming. However, this suggestion did not sit well with the fans, who turned on him.
ADVERTISEMENT
Article continues below this ad
The streamer took to Twitter to share his predicament with the world, as fans continued to dub him as a fake fan.
ADVERTISEMENT
Article continues below this ad
The most frustrating thing about this whole Halo BR tweet are the people telling me to "stick to Fortnite…" or "you don't know Halo"

Oh, I know Halo. I know more about Halo and its history than 99% of people.

I tried to be a Halo streamer before ANYTHING. Enjoy from 2012 pic.twitter.com/jHmOsVJgOn

— Jack "CouRage" Dunlop (@CouRageJD) March 10, 2021
The suggestion did not sit well with the fans, but fellow streamers agreed with him. SypherPK came forward on the original thread and stated his opinion on the matter. He completely agreed with CouRage and also stated that this move could help the Halo franchise. Similar old school multiplayer title like Call of Duty has adapted to the modern trend, and it would great if Halo followed it as well.
The Battle Royale genre is here to stay and Halo can benefit from it greatly, as it will help bring newer fans to the franchise. OpTic Hitch, Nickmercs, also agreed with the thought, as BR mode has become a necessity for modern-day shooters.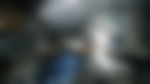 Twitter reacts to CouRage's suggestion on Halo
Angry fans continue to share their disgust regarding the suggestion, as it did not seem suitable. The general thought around the game suggests that Halo does not need to bow to current norms. Fans considered the purity of the Halo franchise is in the strong multiplayer game mode that harnesses fast-paced gunplay, and on the contrary BR mode will slow it down.
This might be the major reason behind such a negative response from the fans that even CouRage did not see coming.
Well guys…

I'm now hated by the entire Halo community apparently.

I'm sorry for hoping that my favorite game series of all-time would adapt to bring in the millions and millions of Battle Royale players to try out Halo.

Let's just gate-keep Halo and not be open minded! pic.twitter.com/iwNa7h5W5E

— Jack "CouRage" Dunlop (@CouRageJD) March 10, 2021
One fan suggested that Halo should remain true to itself and does not need to go through a BR mode. So far, the franchise has not managed to produce a title that is worthy of the series which should be the primary and the only goal for the upcoming game.
Halo already tried to go after trends in the past. Halo 4 took inspiration from killstreak rewards of Call of Duty and Halo 5 took their own take on " advanced movement". Neither helped these games out.

Halo doesn't need a BR mode. It needs to be a great Halo game.

— Ozymandias (@TheUltimateOzzY) March 7, 2021
One fan even called him out on never streaming the title. He suggested that CouRage is not a real fan, as he never participates in the vibrant Halo Community.
People are annoyed with how you made your tweet sound, given the fact that you never stream @halo . It would be a different story if you actually participated in the community more often, (like streaming) then Maby your opinion wouldn't be shot down so fast @CouRageJD

— Cody Andreczski (@codeaks) March 10, 2021
ADVERTISEMENT
Article continues below this ad
Saturation is indeed a thing that could bore unfavorable news for the franchise. Although, if Microsoft figures out a way to do justice with the genre and Halo franchise, it could be a useful addition.
Not every game needs to be a battle royale my dude

— Matt (@mattthebassman) March 10, 2021
ADVERTISEMENT
Article continues below this ad
Trending Stories