Halo Developer Who Designed the Original Master Chief is Working on a Brand New Project
Published 09/22/2021, 12:18 PM EDT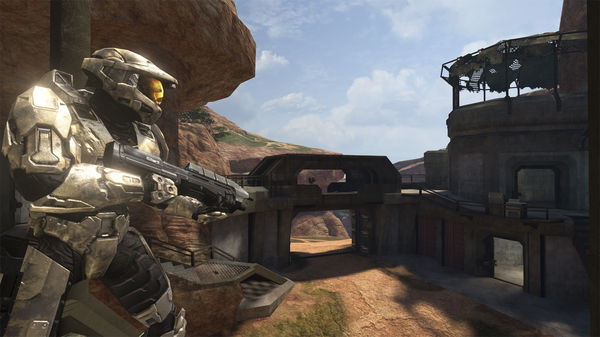 ---
---
It seems like we might get to see a whole new game. A new tweet by Marcus Lehto seems to hint that the latter is working on a new project. Marcus was the co-creator of the Halo and the original designer of Master Chief.
Marcus shared his career decisions with his fans in his latest tweet. While he didn't disclose what his new decisions would be, Lehto did mention that he will be making some "pretty big decisions."
ADVERTISEMENT
Article continues below this ad
Halo co-creator Marcus Lehto drops some hints about his new project
Marcus Lehto has dropped a surprise bombshell on fans across the globe with his new tweet. You can check out his tweet below.
ADVERTISEMENT
Article continues below this ad
Making some pretty big decisions with my career this week. Some of you will support it, some will not. I just ask that you all join me on this next leg of journey. It's going to be big!

— Marcus Lehto (@game_fabricator) September 22, 2021
As can be discerned, the Master Chief designer didn't let out much. However, it will be interesting to see what his big career decisions will be. Commenting on a fan's reply on his tweet, Marcus did say that fans will get to know more in a few months. Will we get an announcement of a new title or something else? Only time and Marcus has to answer to these.
Marcus is one of the veterans when it comes to making and designing games. He started working at Bungie in 1997, where he helped co-create the Halo universe. Lehto later became the art director at the studio on other Halo games.
ADVERTISEMENT
Article continues below this ad
Marcus has even worked as a creative director on Bungie's and Halo's last game, Halo: Reach. He later moved to develop the Destiny series for the company. Marcus ended his long career at Bungie in 2012 to establish his own company, V1 Interactive.
ADVERTISEMENT
Article continues below this ad
However, he met with a rocky start and didn't have much success. V1 Interactive's first title, Disintegration was launched in June last year and failed to grab player's attention. Marcus permanently shut down the studio in March this year.
The Halo co-creator must have learned certain lessons and will try to improve and implement them in his future endeavors. What do you think Marcus is up to this time? Let us know your thoughts in the comments.
Trending Stories