Halo Fan Drives the Community Crazy By Striking Stunning Deal On a Rate Artefact
Published 12/28/2021, 2:41 PM EST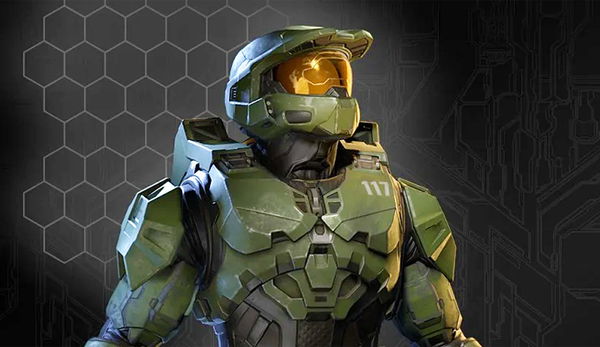 ---
---
Halo Infinite was completely released on December 8. And it looks like the Halo fever has caught a tight grip on fans. There has been an increased hype in collecting Halo merchandise and antique titles; it looks like one Reddit user did the same for an unbelievable price.
ADVERTISEMENT
Article continues below this ad
Halo fan strikes outrageous deal for antique title
Halo Infinite seems to have driven its fans crazy yet again. Sure, the multiplayer had some issues which got ironed out. However, the game has managed to do extremely well. It has compensated for the lackluster campaign. Adding on, the multiplayer experience seems to capture the essence of the iconic and classic Halo games we all know and love.
ADVERTISEMENT
Article continues below this ad
A Reddit user had something to show off to the Halo community today. The user managed to stumble across a sticker 3 Halo steel book. The game was released all the way back in September 2007. More than 14 years have passed since its release. However, fans fondly remember this game. Almost all aspects of this title have been praised by fans. The game is, frankly, an icon in itself.
Watch Story: Most Hated Features of Fortnite Chapter 2
The lucky Redditor took to the game's subreddit to showcase the newest addition into his possible collection.
The box art in itself takes fans on a trip down memory lane. Filled with nostalgia, they fondly remember Master Chief and Cortona's exploits in trying to defeat the Covenant. Obviously, fans of the title got extremely jealous. To add to their envy, they found out the price at which this Redditor managed to get this title. A measly price of $5.
Users took to the comments to marvel how lucky the buyer is to acquire it at such a good price.
ADVERTISEMENT
Article continues below this ad
It is quite obvious that this Redditor got this item at a rate that is quite frankly, dirt cheap. Considering how much of an impact the game has had on the community and industry as a whole, this level of envy is warranted. The game's campaign managed to strike the emotional chords of the majority of the community.
This is an impressive feat considering the fact that Halo is primarily a title that used to direct its efforts towards its multiplayer. The multiplayer in itself is phenomenal and leaves little room to complain.
ADVERTISEMENT
Article continues below this ad
This post will surely make fans play Halo 3 one more time.