Halo Infinite Dataminers Uncover Deleted Cut-Scene Which Could Have Changed the Game
Published 12/30/2021, 3:00 PM EST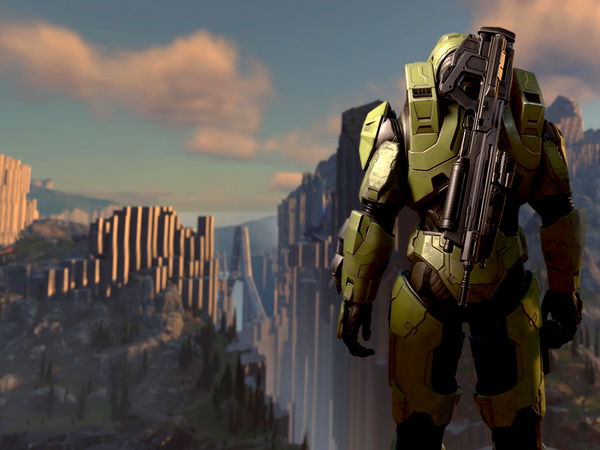 Halo Infinite campaign launched earlier this month and seems to have done extremely well. It received astonishing responses from critics and fans have loved the story of the sixth mainline installment as well.
343 Industries did a pretty good job keeping things under the cover before the launch. But dataminers have upped the ante in recent weeks. Following the leaks of new games from earlier this week, dataminers have unearthed a mid-credit ending that was edited out of Halo Infinite that could open countless doors for a sequel. It must be noted that the following information might include spoilers about the end scenes of the game.
ADVERTISEMENT
Article continues below this ad
Halo Infinite dataminers reveal a brand-new cinematic ending
The stunning new credits scene was originally a part of the mid-credits cut-scene. However, it seems like the developers, 343 Industries, decided against it. At the time of writing, there are no concrete reasons as to why this happened and all speculation is nothing more than probable theories.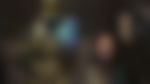 ADVERTISEMENT
Article continues below this ad
Going into depth regarding the freshly leaked cut-scene, it features everyone's favorite, Master Chief, and along with him is Echo-216 pilot, Fernando Esparza. Furthermore, the two receive a transmission that seems to be from an ally while a background "signal detected" followed by "UNSC tag detected. Designation: Friend". Esparza then says, "Chief, you're not going to believe this.".
If one was to take a shot in the dark, it could either be UNSC Officer Thomas Lasky and his colleagues Locke and Palmer. Or it could even be the Spirit of Fire joining forces to or even the Arbiter. Although Arbiter belongs to The Swords of Sanghelios. It could even be a path to a co-op play in the future for the franchise and this cinematic would be the perfect way to introduce a potential allies or DLCs.
With this said, all theories and ideas must be taken with a pinch of salt. But isn't that the best part about a Halo game? There are always endless possibilities.
ADVERTISEMENT
Article continues below this ad
What do you think the deleted cut-scene meant? Let us know in the comments section.
Watch this Story: The Best Nintendo Switch Exclusives Of 2021