Halo Infinite Gamer Drives Fans Crazy With Stunning Campaign Revelation
Published 01/01/2022, 2:30 PM EST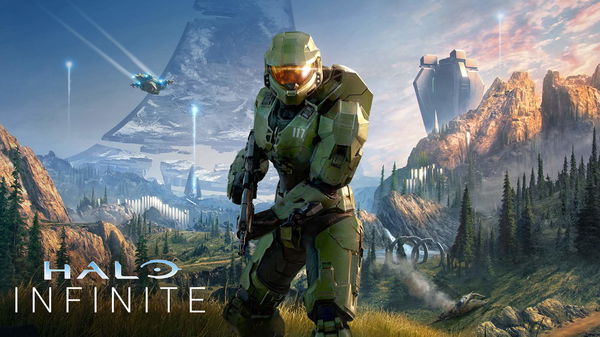 ---
---
Halo Infinite's campaign finally debuted on December 8, 2021. The game mode has done quite well. Featuring a less linear environment, players have more methods of travelling. Recently, one player's very unique manner to travel across the map has gotten viral on TikTok.
ADVERTISEMENT
Article continues below this ad
Amusing traversal option in Halo Infinite
ADVERTISEMENT
Article continues below this ad
The player has stumbled across something most of the community had no clue about. Halo Infinite is set in an open-world setting. Along with an open world comes the need to travel across these vast expanses. Players will need to take control of Master Chief and make their way through Installation 7 in his bid to defeat the Banished. While the players can utilize vehicles to make their way through the vast areas, this player had other ideas.
Watch Story: Most Hated Features of Fortnite Chapter 2
The campaign is filled with audio logs and Easter Eggs. Going from one place to another and going back to acquire a collectible can be something extremely tedious. However, thanks to this recent discovery, players can make their way in a quick and extremely dynamic manner.
ADVERTISEMENT
Article continues below this ad
Players can now traverse the map in a quick fashion. In fact, this method is a tad bit similar to the way Spider-Man moves across the map. For this, a player will need a Warthog. Fear not, for you will not be required to drive it. Adding on, the player will need the in-game grappling hook and any explosive.
Now the user will need to grab the explosive and drop it on the vehicle. The Warthog will be hurtled away. All the user has to do is use the grappling hook to latch on to the Warthog. Voila! Players can cover insane distances in record time.
Halo Infinite has taken an unconventional route for its story. It has rejected the linear manner in which the player progresses. Instead, the game is set in an open world environment. Full of outposts and F.O.Bs, users have the freedom to choose their battles. This greatly adds to the sandbox element of the game.
ADVERTISEMENT
Article continues below this ad