Halo Infinite: Latest Images Tease A Battle Royale Multiplayer Game
Published 02/27/2021, 11:42 AM EST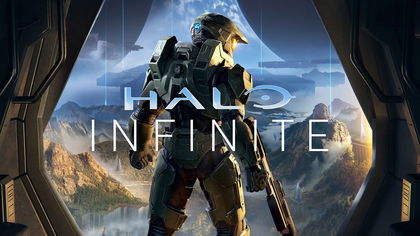 ---
---
Halo Infinite is an upcoming first-person shooter game developed by 343 Industries and published by Microsoft's Xbox Game Studios. 343 Industries had scheduled the game for release in November 2020. But the first set of teasers and screenshots did not impress fans considering the huge budget of the game. They later postponed the launch to late 2021. Halo Infinite is the sixth major release from the Halo franchise and allegedly continues the storyline of protagonist Major Chief's return and adventure to revive humanity.
ADVERTISEMENT
Article continues below this ad
Recently, 343 Industries teased a couple of screenshots with captions that suggest the game carrying a Battle Royale mode. The first set of teases showed up back on November 2, 2020, in Halo's official Twitter. "Nobody's going to miss the drop, are they?" in caption along with the image of suited men dropping in shuttles. On 26 February 2021, the Halo account responded to the teaser tweet again, this time with more hints.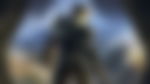 ADVERTISEMENT
Article continues below this ad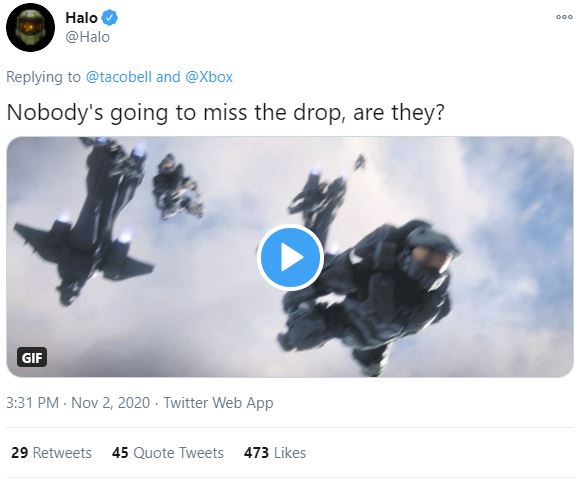 Halo Infinite: Twitter Teases Compiled
Popular video game show host, Geoff Keighley tweeted screenshots of the game that Xbox released. The images show the map from different locations and the detailing looks breath-taking. The text under the images suggests they are raw screenshots of the PC version and still "Work In Progress". To that tweet, Halo replied with a GIF.

In gaming lingo, the words "drop" and images of space capsules entering the atmosphere directly connect to the Battle Royale genre. The capsules signify a huge number of people dropping off to the ground to start the journey of the Final Standing team or player, aka the Winners!
ADVERTISEMENT
Article continues below this ad
However, in another thread of tweets that suggest a misinterpretation of the video and words, Halo's Community Director at 343 Industries, Brian Jarrard, responds with a facepalm emoji. So maybe the Battle Royale speculations are simply fans misreading hints, or Jarrard is trying to mislead the herd for the big surprise announcement. That being said, it is slightly suspicious that the community manager, who is an experienced name in video game marketing, is unaware of the symbolisms.
Be it Battle Royale, extended storyline or multiplayer, fans can hardly wait for the launch, specially after a year long delay. However, everyone unanimously agrees that a late perfect game is better than an early unpolished version. Obviously, no developer wants to create the second technical disaster of the decade after Cyberpunk 2077. Until then, let's wait for more official announcements and keep the hype going.
ADVERTISEMENT
Article continues below this ad