Halo: Infinite Will Not Be Delayed Any Further Thanks to The Latest Rating
Published 08/11/2021, 1:18 PM EDT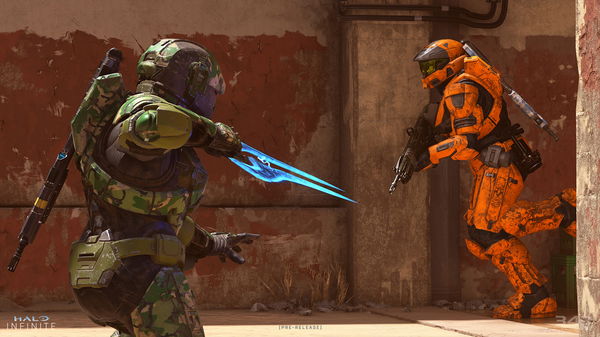 ---
---
Splendid news for fans as Halo: Infinite gets a rating. The positive rating confirms the game will launch this year.
ADVERTISEMENT
Article continues below this ad
The Australian classification board released its rating on August 10, 2021, but the game does not have a confirmed release date. Microsoft originally planned a holiday release.
Halo Infinite: Rating
ADVERTISEMENT
Article continues below this ad
The FPS game received an M rating for "violence, online interactivity, and in-game purchases" by the board. In a further explanation, the rating also shows that the game will feature a moderate level of violence and "mild impact" language and theme. It also shows the game will not showcase any drug use, nudity or sex.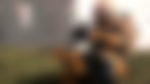 This rating is the same as the game's predecessor, Halo 5: Guardians; receiving an M rating for themes of mild impact, language and nudity of very mild impact & violence of moderate impact.
The M rating suggests that the game is not recommended for children under the age of 15 without guidance. For comparison, the M rating is similar to T rating by the ESRB of United States; or the PEGI 16 in Europe.
Watch this Story: The Best Properties You can Buy in GTA V Online
About the game & release date
Halo: Infinite is the sixth addition of the Halo series. The first-person shooter developed by 343 Industries and published by Xbox Game Studios. The game was originally planned for November 2020, but will now be releasing around November 2021 if all goes well.
ADVERTISEMENT
Article continues below this ad
In talks with DroppedFrames Podcast, Xbox Executive Vice President, Phil Spencer confirmed that the game for 2021. He also indicated that Xbox was waiting for other games' release date to avoid clash.
Spencer quoted "For us, we know kind of our range in the three-to-four-week range,". "We don't have yet the exact day, there's some other things with some other game timing that we're trying to look at. We'll have better clarity over the summer, but this isn't a months thing, this is just down to a few weeks, and so instead of picking this date and having to move it by a week, which at this point would feel like a fail, we don't want to do that, let's wait until we're really solid on what the date is."
The game will be available on Windows, Xbox One, and Xbox Series X and Series S with the most expansive Master Chief campaign yet. And will also feature a free-to-play multiplayer portion.
ADVERTISEMENT
Article continues below this ad
The official beta testing of the game ended recently and was well received. What did you think of it?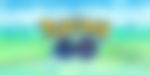 Trending Stories