Halo Infinite: Xbox Head Opens Up On Delay
Published 08/13/2020, 12:20 PM EDT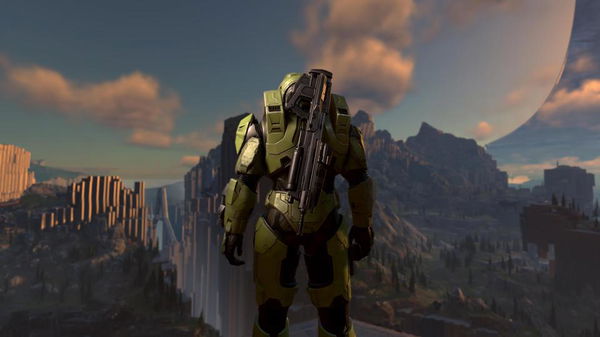 ---
---
This week has had its fair share of good and bad news. Xbox fans were a bit on the low side after it was announced that Halo Infinite is being delayed to 2021. Halo Infinite was one of the most anticipated titles of the year. Moreover, the game was supposed to debut alongside the new Xbox Series X as a launch title but all that came to a halt.
ADVERTISEMENT
Article continues below this ad
Phil Spencer on Halo Infinite delay
However, fans aren't the only ones disappointed over the news. Microsoft Executive Vice President Phil Spencer himself revealed that he is not very happy with what went about during an Animal Crossing stream with Gary Whitta.
ADVERTISEMENT
Article continues below this ad
"We are disappointed, we know it was something people were looking forward to this year, but we are also incredibly committed to delivering a great game and I think that's the best thing out there", Phil Spencer said.
343 Industries did mention many reasons for the delay. They wanted to make some critical changes to make the game better optimized. The current COVID-19 pandemic also had some role to play in the overall decision.
Shipping the game out is no easy task, and that'd mean the staff would have to put in the extra hours and efforts to bring in a smooth transition. The year has been harsh on everyone, and this move could only reap benefits if you come to think about it.
"Hopefully, that is the best intent in the long run for the fans, and our platform made the decision. And one of the things that pushed us is you know when you are shipping a game like Halo, it's just not a solo release"
The Vice President shares the same sentiment
ADVERTISEMENT
Article continues below this ad
Halo Infinite is such a big title that has many involved. There is obviously a lot of promotion going into that and it is understandable.
"We have a lot of marketing partners, promotions that are out there and you want to be respectful to your partners and giving them a heads up.
"This is so that they can plan their timelines for things that they are doing in conjunction with the launch of the game, which is part of the input as well. But in reality, when we know, we know"
ADVERTISEMENT
Article continues below this ad
Spencer further said that the decision was put out to the fans directly. This was done to be as transparent about the matter as possible as they can. The Microsoft Vice President also made it clear that it is a bad day. And also they'd move forward just as they always did.
The decision to delay Halo will probably work for the best. Spencer's words further gives insight on why they had to decide so. As fans, we just have to wait further.
Trending Stories