Halo Wishes Nathan Fillion on His 50th Birthday in Style
Published 03/27/2021, 3:36 PM EDT

---
---
Halo is one of the most popular game series worldwide. Halo's multiplayer has dominated two generations of the Xbox console for a reason. Halo: Master Chief Collection, a compilation of the first-person shooter video games in the series, takes it to the next level.
ADVERTISEMENT
Article continues below this ad
Halo just tweeted a post while wishing Nathan Fillion on his birthday. The veteran actor is the voice for Gunnery Sergeant Edward Buck. Spartan Edward Malcolm Buck is a SPARTAN-IV and a former Orbital Drop Shock Trooper in the game. Furthermore, the physical appearance of the character also replicates Nathan Fillion.
ADVERTISEMENT
Article continues below this ad
Halo celebrates Nathan Fillion's birthday in a classic manner
Nathan Fillion gained popularity for his role as Edward Buck and has an enormous fan base.
A fan also replied on Halo's tweet expressing his feeling for the character. He said, "Only reason I play Halo 5 is to hear Buck's voice again." Such comments appreciating Nathan Fillion are very common in the community.
The community's expectations from 343 Industries' upcoming title
Following the indefinite delay, the expectations from the title have been skyrocketing. Most recently, popular streamer Jack CouRage Dunlop admitted that he's expecting a special Battle Royale mode in the game. FaZe Clan's content creator, Nickmercs, also agreed with this expectation.
Talking about the need of attracting a larger audience, CouRage claimed that a BR mode would significantly enhance Halo Infinite's popularity.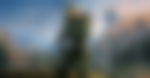 In contrast, many fans are simply looking forward to a classic and well maintained multiplayer mode. As per this faction, a BR mode might deviate the focus of 343 Industries from improving the existing aspects of its hit gaming series.
ADVERTISEMENT
Article continues below this ad
It is worth noting that 343 Industries recently revealed an unusual strategy to generate an impressive sound design for its game. Apparently, the developers smashed an actual piano to record sound effects. Hence, it wouldn't be a surprise if the game sets new benchmarks in terms of audio design for the FPS genre.
Unfortunately, there are rumors regarding another delay for Halo Infinite. Reputed Bloomberg reporter Jason Schrier seemed skeptical about the title's release while replying to a tweet recently.
All in all, Halo Infinite will certainly be one of the biggest games in the franchise. Players around the world have contrasting demands from the game, and 343 Industries has this enormous task of fulfilling them all.
ADVERTISEMENT
Article continues below this ad