Halo's Silver Screen Debut Divides Fans With a Controversial Moment – "Shouldn't Call It Halo!"
Published 03/25/2022, 9:45 AM EDT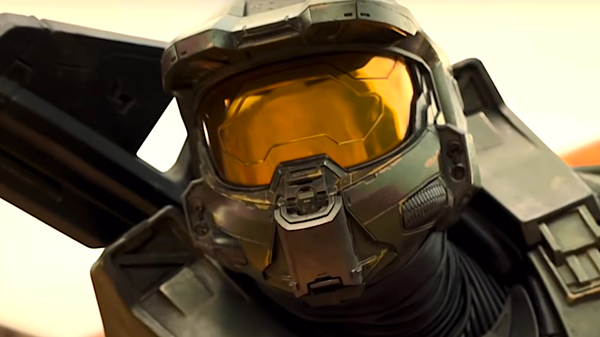 The year is 2022, and the world has seen enough poor video game adaptations to fuel the nightmares of generations to come. Looking at you Super Mario Bros. 1993. However, a little ray of sunshine has peeked through the dark clouds recently. With Arcane and the Sonic movie striking a chord with audiences worldwide. But would the Halo show on Paramount+ join these ranks or sit collecting dust in the corner?
ADVERTISEMENT
Article continues below this ad
First impressions are in and it seems the show has accrued some intriguing reactions online. The Halo TV show attempts to appeal to both the casual audience and franchise diehards, and so far fans seem to have mixed reactions.
ADVERTISEMENT
Article continues below this ad
The Paramount Pictures produced Halo TV shows is finally here
Fans of the franchise would know Halo contributed directly to putting Xbox on the map. This Bungie created title proved to be a colossal success for Microsoft, and has remained a whirlpool of fanfare ever since. Accordingly, it was only a matter of time until Halo appeared on the silver screen. First announced in 2013 around the muddled reveal of the Xbox One, it took its sweet time in the oven.
But the Halo TV show is finally here, and it seems it's taken some liberties with the lore. Series veterans would immediately notice differences between the show and the source material. And this divergence would affect each person differently, as many review outlets are praising the direction while some fans are less fond of the move. However, one thing is for sure, the show has made a strong first impression.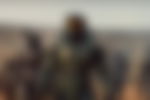 It's is jam-packed with brutal, fast-paced action and depictions of blood and gore. Delivering on fan anticipation to see an on-screen Covenant vs Spartans deathmatch, the first episode features a riveting battle between the two factions. However, the show also depicts Master Chief taking off his helmet, much to the dismay of many fans. Safe to say, the show has garnered some mixed responses.
Amazing show! One question: was it really necessary to go against the games code of never taking off his helmet? Little annoyed about that. Change my mind.

— Ripplestiltskin (@crypto_vikingr) March 24, 2022
A solid showing.
The episode was amazing. But the Silver Timeline stuff really bothers me. It's no where near "similar" on certain points. Since when was Miranda, Halsey's daughter!?

— 𝖏𝖊𝖗𝖊 🇺🇦 (@jarehme_) March 24, 2022
Bombastic action!
The action parts are great. The Silver thing is not. I much rather see the source material.

I'll still around for all the action, but you all lost the plot, when you decided to just ignore all the rich lore in the books.

Its been years, more than enough time to read…

— DarkNite0811 (@DarkNite0811) March 24, 2022
A community divided
Wow, I'm really divided.
I really enjoyed the acting; the actresses and actors really did a phenomenal work, and it had a good pacing.
However, on the other hand, the effects seemed so off (mainly Elites, jumps and other interactions), they lack the correct mass and force.

— Alejandro Díaz C. (@Eagle_Black_I33) March 24, 2022
It's a home run for this fan.
OK THE FIRST ONE WAS GREAT, HUNT THE TRUTH LIVES AGAIN!

— L. Patches (@PortesDevil) March 24, 2022
That's some heavy praise.
This is amazing & perfect.
im in love with Dr Halsey!
yes, yes and all the YES to this show. 🙌 👍 👏 💕 😍 well done!!!

— Снеж Кос 💉💉💉 (@Snez_Kos) March 24, 2022
Oof! That would sting
wow . next season fire all the writers get new ones who know the game and history . start off either humans colonizing the discovery of slipspace . have the insurrection war . also maybe a few episodes on apart training and how they became spartan 2 . then add the covenant

— Jose Pena (@JosePena33) March 24, 2022
Books over the show
Is it too early to fire all of the writers? No. Ok. Lets get that going. Please dont judge halo based on this show. Read the books. They are great.

— Ryan Bell (@RyanBell117) March 24, 2022
You had one job..
You had one job . Not to make master Chief remove it's helmet.The man behind the armor that makes him human not the face. You practically ruined the emersion of the series.

— NemesisWrath (@NemesisWrath_Xx) March 24, 2022
Not a fan
Not a fan of this at all sadly, fights were cool but I don't think halo should focus its content on other timelines, gives me this weird feeling of why am I watching this when I can play the games that has far better writing and story.

— Pat (@PatTheWizard117) March 24, 2022
Not a bootleg space show
This is halo, not like this bootleg space show, if you weren't gonna be faithful to this franchise you shouldn't call it halohttps://t.co/GR58v5NSVU

— pokukeki🥞 (@Pokukeki) March 25, 2022
ADVERTISEMENT
Article continues below this ad
It seems the Halo show has a way to go before it truly wows audiences. But what are your thoughts on the episode? Do you agree with Master Chief removing his helmet?
ADVERTISEMENT
Article continues below this ad
WATCH THIS STORY- Best GTA games ever
Tell us in the comments below!