'He Would Have Wanted Me to Go Play'- Sentinels Player Shazam Shares Emotional Details About His Valorant First Strike Journey
Published 03/19/2021, 11:01 AM EDT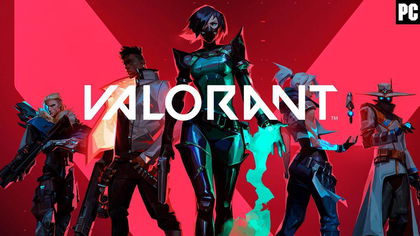 ---
---
Shazeb Khan, better known as 'Shazam', is a professional Valorant player for the esports team Sentinels. He started his career playing CS: GO. During this time, he played for organizations like Optic Gaming, Complexity, and Cloud 9. He finally took up Valorant and joined the Sentinels on April 28, 2020.
ADVERTISEMENT
Article continues below this ad
In the documentary titled "Waves of Emotion", Shazeb opened up on the struggles he faced during the Valorant First Strike series and the shocking passing of his father.
He was initially introduced to video games by his brother and father. His love for computer games began after his father purchased an old-school Star Wars game.
ADVERTISEMENT
Article continues below this ad
Shazam described how his parents have never taken the issue with his gaming as long as his grades stayed intact. Furthermore, he illustrated an experience from his childhood almost all gamers must have experienced. "I'd play during the day, then when my dad would get back from work I would hop off, eat dinner with the family and then pretend like I wasn't playing all day," he says.
Shazam also reminisced on his first LAN event, where he faced Cloud 9's Shroud. He explained, "The weekend before my finals we went to a LAN event and we ended up beating/upsetting Cloud 9 which was the only salaried team at the time." When Shazeb finally mustered up the courage to approach his parents regarding joining the E-sports team Denial, contrary to his expectations, his father allowed him to pursue his passion for gaming.
To add to this, his parents were the first ones to support him when he decided to switch titles and become a Valorant pro.
Shocking news amid Valorant: First Strike qualification
During the qualification phase for
First Strike
, Shazam was burdened with the upsetting news that his entire family had been diagnosed with Covid-19. While the condition of his mother and brother stabilized, his father was admitted into hospital due to low oxygen levels. Later that night, he received the news that his father had suffered a cardiac arrest and had been rushed to the ICU. As a result, Shazeb took the first flight back home to support his family during this tough time.
Unable to stay at his parent's home, Shazam had to stay at a friend's house. He describes how he would converse with his parents all day, across the driveway, as he had to maintain social distancing.
ADVERTISEMENT
Article continues below this ad
Finally, he was urged by his family to go back to Austin to play in the tournament he worked so hard to qualify for. However, that very night, he got the news of his father's passing.
Since then, Shazam and the Sentinels have reached the semi-finals of First Strike. Eventually, they succumbed to tournament winners, 100 Thieves. Fast-forward to March 2021, and Sentinels have avenged this loss and made their way to the Upper Bracket final.
What do you think of Shazam's story? Let us know in the comments below.
ADVERTISEMENT
Article continues below this ad