HECZ Brings in Yet Another OpTiC Member to NRG
Published 07/31/2020, 2:53 PM EDT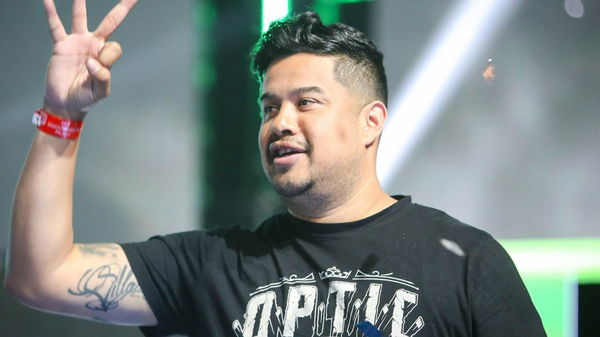 ---
---
The world of Esports has its fair share of emotional moments. Days back, we witnessed a memorable reunion of old team members. NRG Esports brought in another member of OpTic Gaming to their team and the person who played a major role to bring in the player? Without a doubt, it is Hector "H3CZ" Rodriguez.
ADVERTISEMENT
Article continues below this ad
H3CZ was the long-time CEO of OpTic Gaming. Shocking many, he left the organization and joined NRG Esports as co-CEO. H3CZ, in a statement, mentioned how he is thankful to OpTic Gaming but has decided to pursue a new path. On September 15, 2019, H3CZ announced his departure from OpTic to NRG.
NRG announces new member
ADVERTISEMENT
Article continues below this ad
Since joining NRG, H3CZ has put in his best efforts to bring in his former OpTic team to NRG. Most of the players have joined Chicago Huntsmen, the Call of Duty League franchise team of NRG Esports. In fact, just a month after joining NRG, the Chicago roster was announced with Seth "Scump" Abner and Matthew "FormaL" Piper.
NRG announced the signing of Nick "MaNiaC" Kershner. The Call of Duty player was signed to OpTic for whom he played and streamed. H3CZ announced his signing in what was an emotional ride for MaNiaC.
"We acquired a player from Mutineers. It went on scene, it went unnoticed and his name is Maniac Kershner", H3CZ said. Till this point, MaNiaC was unaware that he was about to join NRG. When they announced his name, MaNiaC was taken back by the surprise.
"We acquired your contract from Mutineers about a month ago. We were supposed to announce it last week but you sketched and you didn't show up, so this week today, welcome to the Huntsmen"
MaNiaC did not expect the announcement. However, the pro player was happy to reunite with his former teammates. He took it to Twitter to share his happiness.
i'm honestly just overwhelmed and happy and blessed….i always had faith this is where I'd start and finish.

good to be home

— Nick Kershner (@OpTicMaNiaC) July 24, 2020
ADVERTISEMENT
Article continues below this ad
What's next?
The Chicago Huntsmen franchise was announced back on September 13, 2019, just two days before H3CZ joined the organization. It was only on October 31 of that year that the team branding was announced as the "Chicago Huntsmen".
ADVERTISEMENT
Article continues below this ad
Several other OpTic members such as MBoZe, Scump, and FormaL soon joined their roster. Huntsmen quickly grew into one of the top teams in the Call of Duty League. Much of the gratitude can be paid to H3CZ for putting together one strong team.
H3CZ is doing his best to bring the old OpTic to NRG Esports. His efforts have not gone in vain and he has successfully been able to complete multiple signings. With MaNiaC joining, the team is finally starting to shape up.
Trending Stories