Here Are the Best Fortnite Players From Every Season So Far
Published 05/08/2021, 10:10 AM EDT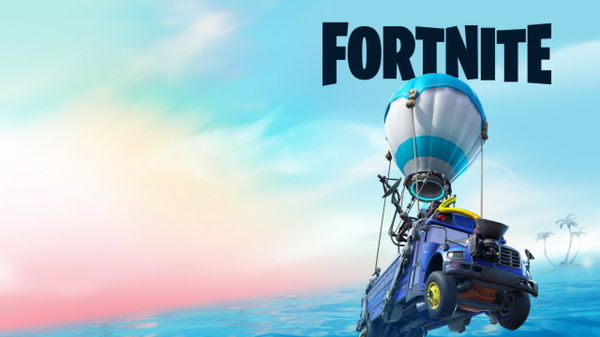 ---
---
Epic Games' Battle Royale title Fortnite has gone through incredible changes over the seasons. The title has so far welcomed 2 chapters and it looks like each one will have 10 seasons of its own. At this moment, the game has welcomed 16 unique seasons with each one carrying a different theme and a tone. Naturally, these changes affected the competitive nature of the game and paved the way for new players to shine.
ADVERTISEMENT
Article continues below this ad
Each season had a professional player, who reigned supreme over other players. These individuals displayed top predatory behavior that made them the greatest competitor of the season.
ADVERTISEMENT
Article continues below this ad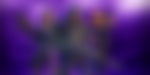 List of the greatest Fortnite players from each season of the game
The first season of the game did not last for a long time, as it only went on for few days. Naturally, this won't be enough time for anyone to understand the game, let alone dominate the season. So the first season will not have a top player, and for obvious reasons, it is going to be overlooked.
TSM Myth (Season 2): However, things changed in the second season, as the player base began to improve significantly. This paved the way for its first greatest player in Ali 'Myth' Kabbani, who dominated the game. He devised basic build strategies and won the most amount of games in the world and even got signed to a reputed professional organization in Team SoloMid.
Ninja (Season 3):  In the third season of the title, Richard Tyler "Ninja' Blevins turned out as the strongest player. He was dropping 20 plus kills with ease, and there wasn't a single player who could stand toe-to-toe with him. He is the godfather of streaming and also owning people in Fortnite.
Cloakzy (Season 4): He is a retired professional player, and arguably one of the best in-game leaders. Cloakzy won many tournaments in this season and was rampaging through public games and tournaments with his insane skills.
Bizzle (Season 5): This season was the time when the competitive ecosystem took off, and Fortnite found its first superstar in Timothy 'Bizzle' Miller. He competed in many tournaments and garnered $ 220k by constantly placing in the top 2 of various prominent events.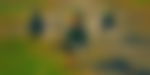 The second half of chapter 1 kick-started professional league
Tfue (Season 6): He is a former FaZe clan member and one of the most formidable players of the game. This guy has won tournaments left, right, and center in his glory days, while raking in over $ 500k. He even managed to win the reputed Twitchcon event, which essentially made him the best player of the season.
MrSavage (Season 7): One of the youngest professional players, who managed to outdo everyone in the 7th season. This young gun was both intelligent and had a crazy aim. Epic Games lowered the age limit to allow younger players to compete in a professional setting, and lo-and-behold, MrSavage unleashed carnage in professional tournaments.
Clix (Season8): Fortnite found another superstar in Clix, who refined the building meta. The ace player came up with a brand new strategy to build a box-shaped structure to win and dominate every duel.
Bugha (Season 9): The first-ever world champion, who went on to do great things in a professional setting. He carried a flair of invisibility and even managed to double the score of the player who finished second in the world cup. Bugha walked into the mega-event with a dream and walked away with a trophy and 3 million dollars in his bank account.
Mongraal (Season 10): His partnership with benjyfishy and mitro, created the greatest trio that earned many accolades. Mongraal stood out as the ace player, as he pulled the team through tough situations, and together they dominated many leagues.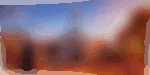 Best Fortnite Players in chapter 2 of the game
UnknownxArmy ( Season 1): He was a force to be reckoned with in both console and PC. This proved his naysayers wrong as a console professional player excelled at PC as well. He won many tournaments in his time, while making a name for himself and showcased immense skill.
Benjyfishy (Season 2): Member of the greatest trio of the game continued his dominance, even after his partnership with Mongraal and Mitro ended. This man has won many prominent tournaments and placed in the top 2 positions across several events.
TaySon ( Season 3): He replaced benjyfishy and became a permanent member of the famous trio. Staying true to the grind, TaySon dominated FNCS and placed consistently secured the top 3 positions.
Epikwhale ( Season 4): This man placed in the top 3 of solo world cup finals, and earned over $1.2 million. He dominated in both controller and PC, which makes him one of the highest skilled players.
Hen ( Season 5): The concluding season of Marvel saga, brought forward a team of Hen and his trio in the competitive setting. He won many cash cup tournaments and also won the FNCS trio with his team.
Jahq ( Season 6): The game has rolled into its sixth season and so far FNCS and other tournaments have not taken place. Despite that fact, there has been one prominent name in Jahq, who has turned out as the most dominating player.
ADVERTISEMENT
Article continues below this ad
Video source: SypherPK
There you have it, every professional, who came out and dominated the scene across every season. Do you agree with this list? Let us know your thoughts in the comments below.
ADVERTISEMENT
Article continues below this ad