"He's So Like, Spot On" – Valkyrae Was Amazed to See Sykkuno's Perfect Portray of 'Queen of YouTube'
Published 01/22/2023, 11:50 AM EST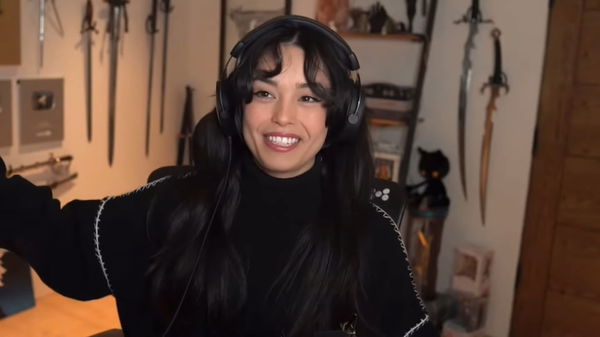 A streamer's worst nightmare would be losing access to their streaming equipment. This horrible dream came true for Valkyrae when her PC died a few days earlier. She did order a new setup, but it took some time to arrive at her location. So the 31-year-old wasn't sure if she'd be able to livestream for a while.
Valkyrae's roommate and fellow streamer, Sykkuno appeared as the knight in shining armor. He offered Rae his streaming setup to use until she received her new PC. However, because both streamers used the same setup, they did a lot of shenanigans. Valkyae recently reacted to one of those pranks by Sykkuno.
Valkyrae reacts to Sykkuno's impression of herself
ADVERTISEMENT
Article continues below this ad
The 31-year-old got her new PC, which means she's back to streaming from her original setup. Valkyrae hosted a Reddit recap on her latest recent stream. For those who are unfamiliar with Reddit recap, it is a segment in Valkyrae's livestream in which she reacts to many Reddit posts.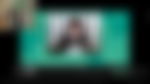 The YouTube streamer came across a clip from Sykkuno's stream while browsing Reddit. He was watching Valkyrae's broadcast, which she was doing from his setup. So he decided to take his camera in front of Valkyrae's and imitate her. Valkyrae commented, after seeing Sykkuno's impression of herself, "What a dork? Look at this guy."
Despite her calling him a "dork," Rachell was captivated by his excellent impersonation of her. So she complimented him as well while expressing how much she misses Sykkuno's setup. "He's so like, spot on! I miss his setup already. Wait, how am I going to play Valo today without the right settings?"
ADVERTISEMENT
Article continues below this ad
Rae clarifies Sykkuno has two setups
Valkyrae was seen streaming from Sykkuno's setup, while the latter was also seen using a similar setup at the same time. Fans deduced that both streamers are simply sitting on opposite sides of the backdrop. But the 31-year-old American streamer burst that dream bubble of her fans.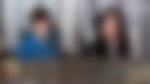 ADVERTISEMENT
Article continues below this ad
She shared, "The amount of people that thought that Sykkuno was on the other side of the wall was questionable. I actually couldn't believe how hard it was for people to comprehend that he has two separate setups, in two different places. With the same backdrop. I was shocked."
WATCH THIS STORY: The Most Followed Female Streamers on Twitch