Hideo Kojima and Others React to the Immersive and Smart Deathloop
Published 09/14/2021, 10:35 AM EDT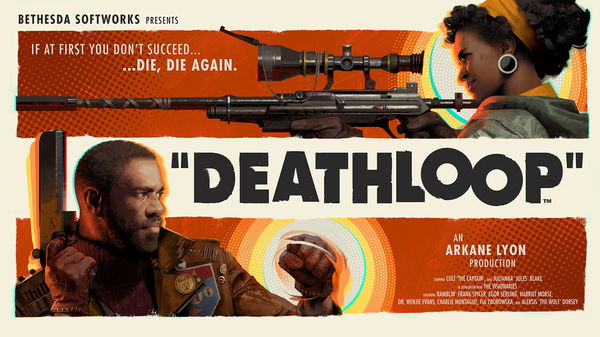 ---
---
Deathloop is finally out, and it is indeed performing to everyone's expectations. Following last year's abysmal release of Cyberpunk. 2077, the community simply did not know what they were going to get from another highly expected game. However, Arkane Studios has done a fabulous job of building an intriguing world around the old-fashioned looping mechanic; every time the antagonist dies, the loop takes effect and everything goes back to the way it was.
ADVERTISEMENT
Article continues below this ad
However, there is a way to prevent that from happening by assassinating 8 key targets before the day gets over. On paper, it seems quite frustrating, as dying is something gamers have to experience numerous times. In reality, Arkane studio has intelligently inserted countermeasures and supernatural powers that keep things refreshing while helping you get back on the horse as quickly as you fell off it.
ADVERTISEMENT
Article continues below this ad
video source:  IGN
Twitter reacts to Deathloop finally releasing worldwide
The film and video game industries have both visited this concept numerous times. Movies like Triangle, The Edge of Tomorrow springs to mind, when a time loop is thrown into any conversation. These films made great use of this system while Deathloop added more depth and interesting concepts to the mixture.
Naturally, it was going to win fans' adulation, and it compelled even Hideo Kojima to talk about the title.
"DEATHLOOP". It's a time loop game with an interesting system. I want to play it, but it's a FPS and I'll probably get 3D-sick. Hmmm.

— HIDEO_KOJIMA (@HIDEO_KOJIMA_EN) September 14, 2021
Prominent studios and streamers were the first ones to test out the highly expected release of 2021. This fan hoped into a few streams to satisfy his curiosity and what he saw certainly impressed him.
Watch this story:  Video Game Franchises Returning to Consoles
This fan bought the game without owning a PS5. and this is fandom at its finest. Arkane Studio truly has produced a masterpiece that could win the game of the year award.
Xbox also offered its thoughts about the game, as the title will remain PS5 exclusive for a year. In only 2022 will Xbox fans get the chance to pick up the game for their console.
And recently the American gaming giant congratulated Arkane studio for releasing a fantastic title.
ADVERTISEMENT
Article continues below this ad
This could be the next big step for the developers, as this fan points out games being inaccessible to certain people makes the title less inclusive. The devs should look into more ways to enhance inclusivity and allow everyone to enjoy the game.
It's great to see DeathLoop receive such positive scores, but it's inaccessibility makes it incredibly difficult to play for numerous disabled people. This is why accessibility reviews NEED to become mainstream. If we leave accessibility out, we aren't telling the full story.

— Grant Stoner (@Super_Crip1994) September 13, 2021
ADVERTISEMENT
Article continues below this ad
Are you pleased with the positive reviews of Deathloop? Let us know your thoughts in the comments below.
Trending Stories