Hilarious Animal Crossing : New Horizon Mod Makes You Badmouth Tom Nook
Published 07/31/2022, 1:50 PM EDT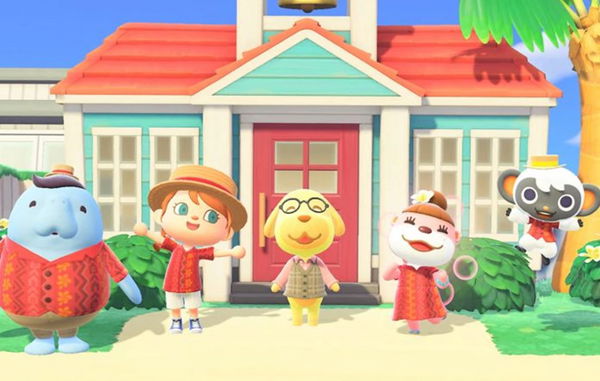 Animal Crossing offers a great experience of social simulation gameplay to the fans. But above everything, this game allows players to explore their creativity. Many Animal Crossing players came up with mind-blowing custom islands and even mods to make the game more enjoyable.
ADVERTISEMENT
Article continues below this ad
Modding has been a considerable part of the gaming community as it makes the games more fun. A mod changes the base coding of the game and adds more features to the game. Moreover, the game developers never develop mods. Instead, the third-party developer comes up with fun mods.
ADVERTISEMENT
Article continues below this ad
Animal Crossing also has many mods which add features that initially are not there in the game. However, to use mods in Animal Crossing: New Horizons, fans would need to get a jailbroken Nintendo Switch. Then fans can try various new things in Animal Crossing.
Badmouthing Tom Nooks at the fireworks show
GameSam is a YouTuber famous for uploading content related to Animal Crossing. He mainly uploads fun videos made using various kinds of mods. Recently, GameSam released a video titled, "If You Badmouth Tom Nook at the Fireworks Show…" And fans absolutely loved the new ACNH video.

As the name suggests, this video is about badmouthing Tom Nook, the famous raccoon who manages the only shop on a player's island. GameSam used a mod to ask Isabelle, a dog and player's secretary, to make fireworks. But the firework will say "Tom Nook Die."
After seeing this firework, Nook was angry at the player and hacked the game to prevent the player from doing it again. The next time the player asks Isabelle for the badmouth firework show, she ignores it. But on asking again, she launches the firework. However, they would be regular fireworks with no message.
Proposing Isabelle in Animal Crossing
ADVERTISEMENT
Article continues below this ad
Suppose you don't want to badmouth Toom Nook. Then GameSam had another way to frustrate the raccoon. He released another video titled "If You Confess Your Love to Isabelle at the Fireworks Show."
In the video, the player asks Isabelle to launch fireworks which confesses the player's love for her. Further, GameSam uses another mod to climb a waterfall to watch the firework from a higher place. But this proposal angers Tom Nooks, who threatens the player to delete his account.
ADVERTISEMENT
Article continues below this ad
WATCH THIS STORY: Ranking The Highest Selling Nintendo Games of All Time
Undoubtedly, these mods allow fans to explore their creativity further. What are your thoughts on the Animal Crossing mods? Let us know your thoughts in the comments.