Hilarious MrBeast Collaboration With BTS and Snoop Dogg That No One Knew About
Published 08/06/2022, 11:10 AM EDT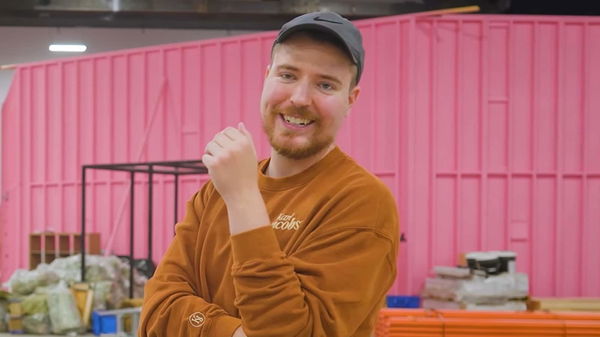 Jimmy Donaldson, who famously goes around with his internet moniker, MrBeast, is a famous YouTuber who rose to the spotlight on the platform after releasing multiple expensive and over-the-top challenges. He has come up with crazy content, like giving away money, cars, or even a private island.
MrBeast has even recreated the Korean Netflix show Squid games in real life. It is the most successful video on his channel, with 278 million views. However, MrBeast recently collaborated with another famous Korean entity that many might not be aware of.
ADVERTISEMENT
Article continues below this ad
MrBeast collaborated with BTS and Snoop Dogg
In recent years, the K-pop boy band BTS has taken over the internet with their music. Recently, BTS collaborated with the American music producer Benny Blanco and American rap legend Snoop Dogg in a song called 'Bad Decisions' which came out on August 5, 2022. The song is only 24 hours old but already has over 13 million views.
However, many might not know that the YouTube star MrBeast is also part of this hit song. Recently, the 24-year-old released a TikTok video where he shared his dream to release a number 1 hit song. But Jimmy wasn't musically gifted, so he got in touch with Blanco, who asked Jimmy to play a single key that he will add to the song.
So, the 24-year-old made his musical debut by offering a key to BTS and Snoop Dogg's latest collaboration song. After Jimmy sent the key, he was happy and said, "Mom, I made it!" It seems like it was a long-time dream for Jimmy to be part of a hit song.
Twitter reaction to MrBeast's music debut
It didn't take much time for the BTS fans to take quick notice of this revelation. Some fans were against MrBeast being a part of this new song. But there were also those who were happy with it, as Donaldson's massive fan-following will help the song get more popularity. Let's look at some of those tweets.
WOOOOOOW
YOOOOO THIS MAN IS LITERALLY A BEAST WITH NUMBERS 😭😭😭
THIS IS TOP TIER PROMO

— Pikachu⁷ (@Varshu_875) August 5, 2022
He has a huge following and is one of the top influences ATM. If half of his fans stream the song it would boost the song so much.

— Bandstan Amanda⁷ (@Bangstan_A) August 6, 2022
honestly benny is going above and beyond for the promo and all of it has been so interesting

— nova⁷ (@agustdfwy) August 5, 2022
Seeing some wierd comments
Not a huge fan of his but he has some impact.
If there's any good coming out from this it's that the song gets wayy more exposure 🤷

— VOTE BTS ON VMAs NOW🚨⁷ (@PavedTheWay_613) August 5, 2022
ADVERTISEMENT
Article continues below this ad
You literally have no good reason to hate this guy….. he's done some amazing things for the community and he's a great influence to those who actually have money. Unlike other rich people he actually helps people.

— Jimin_ ⁷ (@BANGTANUNITED7) August 6, 2022
ADVERTISEMENT
Article continues below this ad
Did you know about the fact that MrBeast collaborated with BTS and Snoop Dogg? Share your thoughts with us in the comments below.
WATCH THIS STORY: MrBeast spends $10000 to buy the most insane things from Amazon