History of the Various Call of Duty Warzone Maps
Published 08/03/2021, 3:01 PM EDT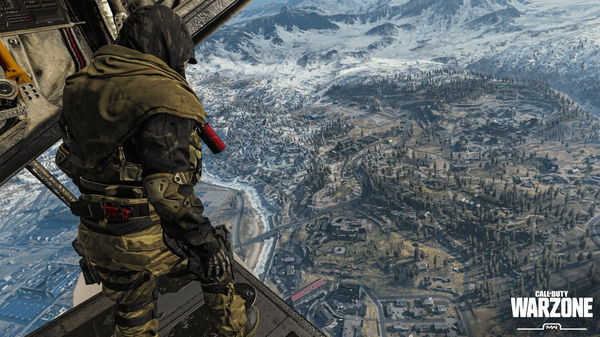 ---
---
Call of Duty Warzone dropped during March 2o2o to much hype and fanfare. At the time there was only one playable map for the battle royale mode which was named Verdansk. Slowly but surely across the four seasons, we have seen a variety of maps and changes made to existing ones.
ADVERTISEMENT
Article continues below this ad
Verdansk located within Kastovia served as the original setting for the battle royale upon its release. The map is based on a fictional country that appears in Modern Warfare. It is also featured in both the Special Operations and Ground War game modes in Modern Warfare.
Watch this story: Warzone vs Fortnite
ADVERTISEMENT
Article continues below this ad
Destruction of Verdansk in Call of Duty Warzone
By season 2 of Warzone, Raven Software began plotting the destruction of Verdansk and the arrival of a new map. The first sign was the arrival of the Russian Vodyanov ship on the city's coast. According to reports, players were informed that the crewmates of the ship had been infected which could lead to an outbreak.
As leaks regarding the destruction of Verdansk began to surface, the picture became clearer. Zombies essentially infected the entire Warzone map and had finally overrun it. Thus, with no other options in hand, a new was deployed towards the city to destroy this infection in its crib.
Entering the third season of Warzone, fans were expecting a completely new location such as the Ural Mountains. However, they were shocked to still see landmarks from the previous map such as the Stadium, Airport, Superstore, etc. The destruction of Vedansk at the end of season 2 caused the map to revert to a 1980's version of itself. A following Season 4 Reloaded update also introduced POIs like the Nakatomi Plaza to Warzone.
ADVERTISEMENT
Article continues below this ad
In addition to the two variations of Verdansk, we have also seen a map called Rebirth Island. It is described as "An illicit Soviet base raided and shut down by the CIA in 1968, during which Operator Russell Adler caught and forcefully interrogated the base commander Vikhor "Stitch" Kuzmin, it appears this island was rebuilt and recommissioned by Stitch in 1984 with one purpose: the creation and testing of the deadly Nova 6 gas.'
These are the maps Raven Software has introduced into Call of Duty Warzone to date. What maps do you think they will create for future seasons? Let us know in the comments down below. ADVERTISEMENT
Article continues below this ad
Trending Stories