Hogwarts Legacy Fans Call For a Concrete Release Date as Scenic New Visuals Surface
Published 06/30/2022, 7:30 AM EDT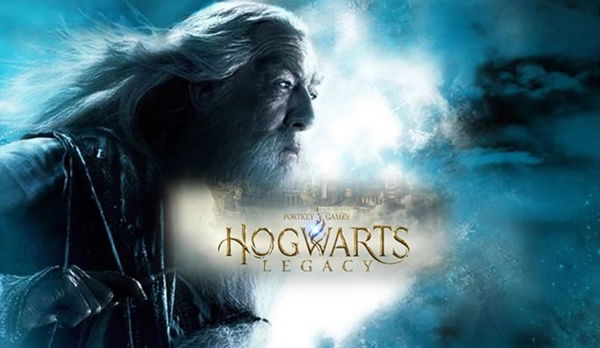 There is no doubt about the fact that Hogwarts Legacy is one of the most anticipated games of 2022. The game will be one of a kind after its release as it is a dive for the Harry Potter fans to explore the Wizarding World like never before. Players can now get an experience of studying in Hogwarts; battling with their wands, and getting sorted into one of the Hogwarts houses!
ADVERTISEMENT
Article continues below this ad
Here is another sneak peek at the gameplay of this upcoming open-world RPG.
ADVERTISEMENT
Article continues below this ad
Gameplay features of Hogwarts Legacy
Hogwarts Legacy is an open-world RPG which will allow wizards to explore Hogwarts School of Witchcraft and Wizardry and the surrounding areas such as Hogsmeade and the Forbidden Forest. Players will be able to explore these areas on foot, by broom, and maybe even by Hippogriff.
WATCH THIS STORY – Which classes are Hogwarts Legacy fans guaranteed to experience in the widely-hyped game?
As the Game Director Alan Tew promises, "the opportunities to experience hundreds of memorable moments, small and large, that fans grew up with and know by heart: from being Sorted in the Great Hall, exploring a new secret chamber in Hogwarts, or impersonating others with Polyjuice Potion.."
Players will be able to choose which Hogwarts house they want to be sorted into at the start of the game and then play as a fifth-year student at Hogwarts, taking classes like Charms, Defense Against the Dark Arts, Herbology, and Potions. In between classes, they are free to explore Hogwarts, which is full of secrets, enchantments, and other mysteries and puzzles.
In combat, players can utilize a variety of spells and potions to defeat their opponents. They'll need to learn the Shield Spell, Stunning Charms to counterattack, and others to chain together devastating spell combinations, as well as Finishers to truly annihilate their foes.
There are thousands of spells to learn that will help you establish your own attacking style, so there's a lot to accomplish before you start experimenting with potions that can boost your strength. If summoning plants to aid you in combat is your thing, you'll be able to do so.
However, fans seem to be quite concerned about when the game is released. Let's find out more about this.
Despite teasers of game features, fans demand clarity on the release date
The threads of gameplay teasers posted by Hogwarts Legacy's social media team are filled with anticipating fans asking for the release date. While it is confirmed to come during the Holidays of 2022 (which is Winter), here is how fans are filling the replies to the tweets.
But when is the release date? 🥺

— Layton Bell (@spiritushex) June 29, 2022
Got my pre order in already cannot wait

— Itsfunko _time (@itsfunko_time) June 29, 2022
we need release date thank you ❤️

— nny | 🏹 (@ctrldanny) June 29, 2022
ADVERTISEMENT
Article continues below this ad
Y'all gotta STOP TEASING ME LIKE THIS

— Aiden Sylvester (@AidensArchive_) June 29, 2022
ADVERTISEMENT
Article continues below this ad
So, when do you think WB might announce Hogwarts Legacy? Let us know in the comment.
Edited By: Pritam Priyedarshi