Hood Outlaws and Legends: New Trailer Reveals the Brutally Strong Brawler
Published 03/20/2021, 2:28 PM EDT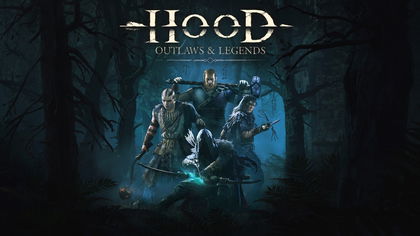 ---
---
Focus Home Interactive, the studio behind Hood Outlaws and Legends, has dropped another overview trailer that reveals a brutally strong character, the Brawler. Hood is set in a violent, medieval world and will feature PvPvE gameplay.
ADVERTISEMENT
Article continues below this ad
Hood's game director Andrew Willans narrates the trailer. The Brawler is "a man who exchanged his blacksmith's tools for weapons of war." As his name suggests, 'The Brawler' is a master of close melee combat. He goes about this with the help of his deadly sledgehammer.
The sledgehammer allows for "wide-sweeping attacks" that damage multiple enemies. For more precise attacks, players can use overhead swings as well. The latter will easily kill lesser armored guards. Additionally, he can charge at enemies and knock them down.
ADVERTISEMENT
Article continues below this ad
The Brawler is part of the Hood
The brawler's ultimate ability is called 'Wrath'. Wrath enables the Brawler to unleash his bestial fury, which will push his physical strengths to their limit. Once activated, he gains increased durability and unlimited stamina, making him relentless in combat. When in his ultimate form, the only hope of defeating the brawler is to use an explosive or an accurate arrow to the head.
The brawler is also effective at range due to his explosive gear. These explosives can be used to deal area damage, take out ranged opponents, take out grouped opponents or temporarily knock down the mighty sheriff.
Since Hood is a game where players must compete against other players and AI simultaneously to retrieve the treasure, The Brawler's 'resund' ability comes in handy. This ability allows him to lift portcullises for allies when areas have gone under lockdown. This can be effectively used to escape from pursuing guards or to block a path for an enemy team.
ADVERTISEMENT
Article continues below this ad
As you continue to play as the brawler, you will level up and unlock new abilities. Firstly, the Brawler can be made to walk faster while holding chests. Secondly, you can make it so that his explosive gear sticks to his opponents. Lastly, you can increase the effectiveness of his ultimate ability, Wrath', at the cost of its duration.
Hood Outlaws and Legends will come to Playstation, PC, and Xbox consoles on May 7, 2021.
Are you excited about this new character in Hood? Will you utilize his brute strength while fighting other teams? Let us know in the comments down below.
ADVERTISEMENT
Article continues below this ad