"Hot Garbage"- Shroud Gives his Views on the Current State of Ranked Valorant
Published 05/16/2021, 12:23 PM EDT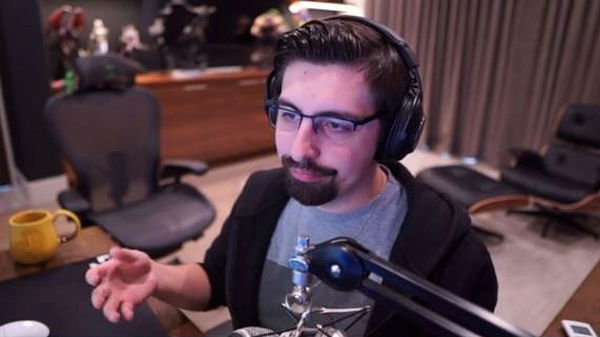 ---
---
The former CS: GO professional and streamer Micheal Grzesiek, commonly known as Shroud, recently gave his honest opinion on the current Valorant ranked system. Valorant's ranked mode has been subject to many changes over the game's life. However, this recent one seems to have tipped Shroud over the edge.
ADVERTISEMENT
Article continues below this ad
Currently, Riot Games has implemented a queue restriction mechanism in Valorant for those in Diamond 2 or above. Now, players in these ranks can only queue for games as a solo or in a duo. As a result, they may match up with other solos or duos who may not co-operate for the greater good of the team.
The mechanism was initially introduced to avoid players five-stacking in higher ranks. On the contrary, it has had the opposite effect, creating a whole new problem altogether. Players must now depend on their luck to match with good and understanding teammates.
ADVERTISEMENT
Article continues below this ad
Shroud disapproves of queue restrictions in Valorant Ranked
Shroud gave his views on this new queue restriction in ranked. He says, "Literally, ranked is hot garbage because of this duo queue bulls**t. It's such a bad dynamic." Adding to this Shroud explains, "It's not fun when you're playing with randoms, [and] it's also awkward that it's duo queue because you have a duo pair, another duo pair, and then you have a solo."
ADVERTISEMENT
Article continues below this ad
Shroud is a former competitive Esports player himself. Furthermore, he has experienced a multitude of first-person shooter titles, thus his opinion is held with high regard within the gaming community. The majority of players in higher ranks on Valorant also share the same sentiments as Shroud.
While Grzesiek is in the majority when it comes to queue restrictions, he does not receive the same support when it comes to his love for the map, Icebox. On his recent stream Shroud expressed his excitement to play on the map saying, "Back in the Icebox. Whooo!!. Yes, Let's Go." 
Are you happy with the current queue restrictions in Ranked Valorant or do you think Riot should remove them? Let us know in the comments down below.
ADVERTISEMENT
Article continues below this ad