Hot-Tub Streamer Amouranth Calls Out Cloning Streamers
Published 05/25/2021, 1:40 PM EDT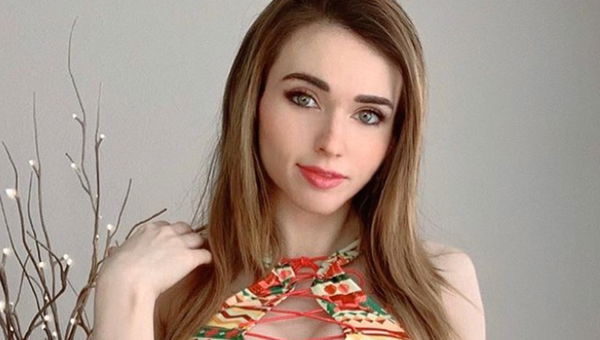 ---
---
The 'hot-tub meta' is a new trend on Twitch that began in 2021. Amouranth, the cosplayer and streamer, showcased just how powerful the meta is when she overthrew Pokimane and became the most viewed female streamer during the month of March. However, despite her success with these unorthodox streams, the talented cosplayer faces the problem of demonetization and duplication of her content by other streamers.
ADVERTISEMENT
Article continues below this ad
Twitch has even gone as far as to introduce a new "Pools, Hot Tubs, and Beaches" category to their platform due to the recent spike in viewership of the hot-tub streams. On the other hand, hot-tub streamers have been facing tonnes of backlash regarding the ethics of their work. Additionally, many of them have lost Twitch revenue from advertising due to the content they choose to upload.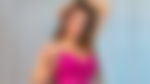 ADVERTISEMENT
Article continues below this ad
Amouranth faces cloning and demonization on Twitch
Despite Twitch cutting her ad revenue, Amouranth has continued to speak for the trend which she made famous. According to her, it is not fair to use children as the "litmus test" to decide whether the content is appropriate or not.
Although Twitch has now restored ads to her channel, the monetary damage has been done. Amouranth said, "For comparison, before the demonetization, I was getting $1000 a day in advertisements. Yesterday, I streamed for like 15 hours, had a 15,000 viewer average, and had $130 in ad revenue." 
ADVERTISEMENT
Article continues below this ad
Given the popularity of this new trend, there are many smaller channels using it to profit off this. However, the way that they are going about it is extremely appalling.
These streamers are making looped videos of content previously produced by creators like Amouranth, Corinna Kopf, and Indiefoxx. Some of these creators even ask for donations in the chat with the promise of explicit content in return. This only further proves Amouranth's point that her content is not looked at the same way as other streamers' content is.
ADVERTISEMENT
Article continues below this ad
With 'hot-tub' streams becoming more and more mainstream, it is only a matter of time before the complexion of Twitch changes. Do you think that the 'hot-tub' stream meta will prevail on Twitch? Let us know in the comments down below.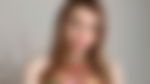 Trending Stories