Housemarque Plans to Test PS5's Hardware With Returnal
Published 03/03/2021, 5:37 AM EST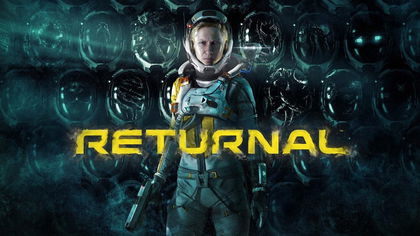 ---
---
Returnal is a third-person psychological-horror shooter featuring roguelike elements. Developers of hits like Nex Machina and Alienation, Housemarque is set to release another stunner on April 30, 2021. In Returnal, players will take on the role of Selene, who is a space pilot stranded on the alien planet called Atropos. Players must explore the dark planet while unfolding its eery mysteries. The objective of the game is to break her out of the time-loop she is stuck inside.
ADVERTISEMENT
Article continues below this ad
The PS5 exclusive boasts an incredible storyline with exemplary graphics. Being a PS5 exclusive Sony-published game, Returnal is facing the responsibility of showing the potential of the new console's hardware. According to its developers at Housemarque, it's not going to disappoint in that area.
ADVERTISEMENT
Article continues below this ad
Returnal will test the PS5's hardware
In an interview with BBC, Mike Haveri, the Marketing Director of Returnal, spoke on their plans to utilize the powerful hardware of the PlayStation 5.
"I think we're doing a lot with the visuals and really getting everything we can from the specs. And, I think that comes across with the contrast of the really dark environment against the really bright and colorful bullet-hell neon.
"What really shines through, exclusively with the PS5, is the 3D audio is something that really lets players tap into that feedback loop. When somebody appears behind you, immediately, you can turn around and shoot them without any kind of visual clues."
Apart from the audio-visual extravaganza Housemarque has planned, Returnal will also showcase the capabilities of the DualSense controller.
"Similarly, with the DualSense controller for example, if you press the L2 trigger half-way you'll aim down sights. But, if you press it the full way, you'll reach an alternative fire for your weapon."
ADVERTISEMENT
Article continues below this ad
The latest 'State of Play' video released by Playstation gives us a sneak-peek into what we can expect, come April 30th. It shows off the smooth gameplay as Selene fights space-monsters, each with a unique combat style.
The video lays emphasis on player movement, especially the dash and jump mechanics. Lastly, it gives us a glimpse of some storyline aspects we could be seeing from the full-game.
ADVERTISEMENT
Article continues below this ad