"How Dumb Do You Have to Be?" – MoistCr1tikal Responds to xQc's Claims About Gambling Streams Being Similar to Pokemon Pack Openings
Published 04/24/2021, 12:54 PM EDT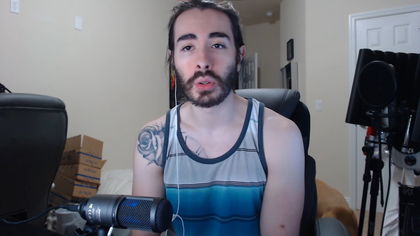 ---
---
The drama around gambling streams on Twitch has become a major talking point. Famous streamer MoistCr1tikal called them dangerous, as it seemed to promote the wrong message to a younger audience.
ADVERTISEMENT
Article continues below this ad
" I see gambling has become kind of big these days, and that's a little dangerous. I have never had a problem with it but I see a lot of young people, not necessarily here, but I was watching and it seems a bit dangerous I think. When you see one of your favorite streamers gets a huge payday and you are like an impressionable 15, 16-year-old"
The internet seemed to be divided on the matter, as a certain portion of the community called it a recreational activity for adults.
ADVERTISEMENT
Article continues below this ad
video source: StreamerTV
xQc disagrees with MoistCr1tikal
Now another famous streamer in xQc has offered his response to Moist's take on gambling. xQc has taken part in gambling streams, and he has been quite vocal about his support.
He drew comparisons of trading card streams with gambling that Moist has hosted in the past. The streamer claimed that buying Pokemon cards and hoping to discover expensive finds is just the same. These packs can cost a lot of money and they don't always offer a return on investment, which could see you losing money.
" Wait a minute, let me think about this, isn't that kind of like when we open the cards like his stream with whatever value, and they are marketed for children. We scream when we get a card worth 4, 5, 6 thousand. Guys, I am seeing some similarities here, boys."
MoistCr1tikal called xQc's response dumb
The 26-year-old streamer has now come up with a response of his own. He chalked the comparison as dumb by deeming it different from gambling. The streamer clarified that he merely purchased them for entertainment purposes, and he knew he will suffer losses. However, it is just not the same for gambling, as it can produce significantly horrifying results.
He mocked xQc for drawing comparison and suggested that it is a low IQ take.
ADVERTISEMENT
Article continues below this ad
"He probably brought up Pokemon and Yu-Gi-Oh! card openings, which is a low IQ take to compare Blackjack losses, actual gambling to opening f*****g cards. Where all you do is losing money, which is the fun of it."
He also brought up the name of another streamer who held a similar stance and called it dumb. Safe to say, people will do whatever can drive joy and entertainment for them.
ADVERTISEMENT
Article continues below this ad