How Many Skins Does Spider-Man: No Way Home Star Zendaya Have in Fortnite?
Published 12/17/2021, 1:14 PM EST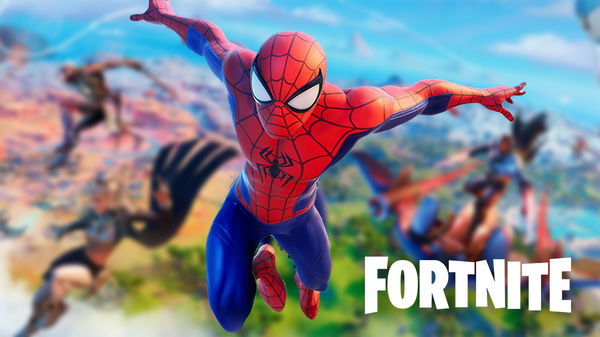 ---
---
The hype around Spider-Man: No Way Home is great, and with that hype, Spider-Man: No Way Home has opened in cinemas, taking fans of the beloved web-swinging hero on an exciting adventure packed with all kinds of chaos and action.
ADVERTISEMENT
Article continues below this ad
With the grand worldwide release, Epic Games has just kicked off Fortnite Winterfest event for the holiday season. But how many Zenadaya skins are there in Fortnite?
The new event comes with tons of new quests to complete and tons of XP up for grabs. Not only this, there will be lots of other super adorable rewards as well.
ADVERTISEMENT
Article continues below this ad
Along with this super cool festive event, Epic Games is bringing in a number of exciting new surprises for players as a Christmas treat as well.
New Fortnite's 'Spider-Man: No Way Home' Tom Holland And Zendaya skins
It was recently officially confirmed that Fortnite was getting Spider-Man and Mary Jane Watson as a special holiday treat for all the players. And Fortnite is all set to welcome Tom Holland's version of Spider-Man and his long-term love interest Zendaya's version of Mary Jane Watson to the Island. And that means, two versions of Zendaya in just two months! The first version is from Dune, and this one is from the Spider-Man movie.
Isn't this the best way to kick start the exciting holiday season? From December 16, 2021, both the skins were to be available for purchase via Fortnite's item shop, meaning they're available right now; The skins are, of course, from the new movie.
The skins are the Fortnite version of the characters (the actors that portray them), Tom Holland and Zendaya. It is also possible that other characters from Spider-Man: No Way Home may also join Spidy in his adventure, but right now it's only Spidy and his partner Mary Jane.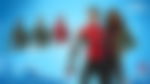 How many skins does Zendaya have in Fortnite?
Spider-Man outfits have a lot of detailing on them. They are available in different variants. There's also a super cool emote, which allows players to remove their Spidy mask, and a black and gold suit; Spider-Man's skin seems to have it all.
And above all, there's the classic variant of the skin with the iconic red and black suit. Moreover, players have all the freedom in the world to just alternate between Spidy and Peter Parker (Tom Holland) in the game, isn't that impressive?
Zendaya, as Mary Jane Watson, is also available as an outfit.
WATCH THIS STORY: Busting the Biggest Fortnite Chapter 3 Myths
Right now, Zendaya only has two skins in Fortnite, one Dune-inspired, the other Spider-man-inspired, as has been mentioned before. But it definitely seems like Fortnite is planning to add more skins to Fortnite for Zendaya.
Does Zendaya play Fortnite?
ADVERTISEMENT
Article continues below this ad
Right now, Zendaya is not much into gaming. With all the release promotions for Dune and Spider-Man: No Way Home, she was pretty much occupied with work. Hopefully, with time, she gets more into Fortnite.
The spider-Man character skins are just the perfect way to get into the holiday mood.
ADVERTISEMENT
Article continues below this ad
What do you think about these exciting new skins in Fortnite Chapter 3 Season 1? Also, have you watched Spider-Man: No Way Home movie yet? Let us know in the comments below.