How Sony Plans to Beat PS4's Sales With PlayStation 5 Despite Unlikely Increase in Supply
Published 04/29/2021, 11:31 AM EDT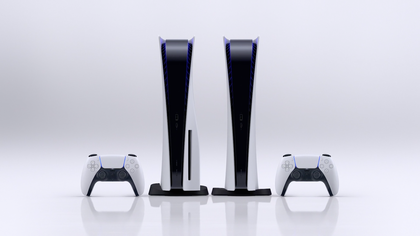 ---
---
In a couple of weeks, the PlayStation 5 will complete its 6 month anniversary. Released on November 12, fans finally got a much-needed upgrade for playing games with much more visual details and higher FPS.
ADVERTISEMENT
Article continues below this ad
But ever since its launch, fans have had a hard time buying one from the market. High demand, coupled with the lack of supply because of various factors resulted in the console causing massive issues for players around the world. But according to Sony's CFO, the company might make some major changes to beat the sales of the previous generation.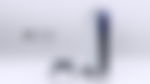 ADVERTISEMENT
Article continues below this ad
PlayStation 5 supplies highly unlikely to improve drastically
During a recent investor call, Sony CFO Hiroki Totoki revealed that it would be difficult for the company to improve the console supply drastically. Over the past 6 months, the PlayStation 5 has had an outrageous demand from fans all over the world, to the point where it's almost become extinct in the market.
"As I said earlier, we're aiming for more sales volume than the PS4 [during year 2]. But can we drastically increase the supply? No, that's not likely," (Transcription Courtesy: VGC)
Totoki also revealed that the problem for the slow sales doesn't necessarily revolve around the unavailability of semiconductors. While these hardware components are very necessary for creating parts like Integrated circuits, diodes, and many more for the electronics in the PlayStation 5, there are other reasons which have also affected the production of the consoles.
"The shortage of semiconductors is one factor, but there are other factors that will impact on the production volume."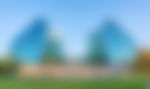 Sony aiming to exceed the second year sales of PS4
While there won't be a drastic difference in the console's supply, Sony is still aiming to exceed the massive second-year sales of its previous generation consoles. The PS4 sold almost 14.8 million consoles in the year 2014. It's a tall order to complete, but Totoki believes that they can pull it off.
"At present, we'd like to aim at [beating] second year sales of 14.8 million, which was the second year of PS4."
ADVERTISEMENT
Article continues below this ad
In order to meet these exorbitant demands, Sony might have to look in other directions to source the hardware components. Other than that, Totoki also said that they might make some changes to the design of the console itself, to cope with the shortage. This would be a massive gamble for the company to tweak with a design that probably took years to perfect.
"We could find maybe a secondary resource, or by changing the design we could cope."
Sony has had to face massive problems with the pandemic and the unavailability of components. But with an aim to sell almost 15 million consoles this year, it's safe to say that they are pulling out all the stops to achieve it.
ADVERTISEMENT
Article continues below this ad