How To Build a Young and Prime Michael Jordan in NBA 2K22 Current Gen
Published 09/14/2021, 7:21 AM EDT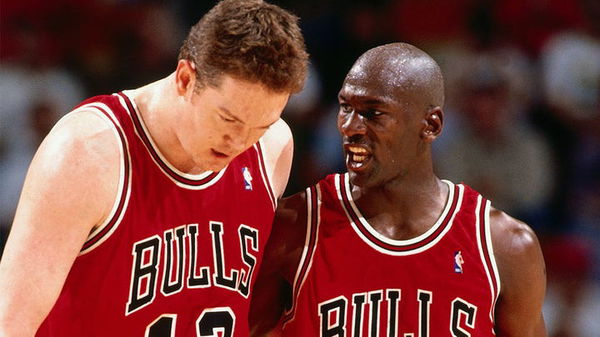 NBA 2k22 allows players to take matters into their own hands and build their own pro. As a result, you can select areas of your game that you wish to specialize in. Since Michael Jordan is one of the greatest basketballers of all time, players may want to emulate his style of play in 2K22. Here are two builds for the six-time NBA champion that will help you dominate in the new game.
Young Michael Jordan build
In order to create the most realistic version of a young Michael Jordan, you will first want to convert him to a point guard. This will allow you to equip abilities like floor general and dimer without affecting your pro's pi-chart. If you truly want the full young MJ experience, you must choose the chart with the highest percentage of red and blue for his stats.
ADVERTISEMENT
Article continues below this ad
Watch this story: Video Game Franchises returning to consoles
Finally, for this build, you will want to max out his shooting and defensive stats to reach their highest potential. Once you have done this, you should have some points left to upgrade your passing stats. Since Jordan entered the NBA very lean, it is advisable to use a defined body type to provide a realistic experience.
ADVERTISEMENT
Article continues below this ad
Prime Jordan build
There are not many players in basketball history that can compare to Jordan with the Chicago Bulls in his prime. While creating this build, you will have to choose between having hall of fame shooting or finishing. Since shooting is quite simple to nail on NBA 2k22, we recommend focusing more on your finishing and ball handling.
ADVERTISEMENT
Article continues below this ad
Similar to Jordan in real life, this build will have incredible post moves and dribbling. However, this comes at the cost of some defensive stats. You can also minimize your character's weight to ensure that you will be as fast as possible. Irrespective of how you choose to build this, it will take you back to Jordan's consecutive title seasons. What is your favorite character to build in NBA 2K22? Let us know in the comments down below.