How to Get the Secret Ending in Far Cry 6?
Published 10/07/2021, 8:10 AM EDT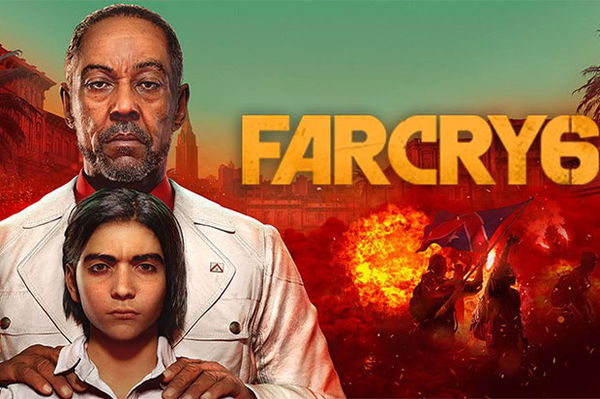 ---
---
Far Cry 6 is turning out to be a great game at a much-needed time for Ubisoft. The fictional island of Yara is well designed and is full of things to and explore.
ADVERTISEMENT
Article continues below this ad
Players are tasked with the mission of liberating Yara and its people from Anton Castillo's ruthless government and the military forces on the island. Ubisoft has even managed to sneak in an alternate ending in Far Cry 6 and here's how you can play the secret ending in Far Cry 6.
Spoilers ahead. If you haven't played the game yet, then better wrap it up and come back here.
ADVERTISEMENT
Article continues below this ad
Far Cry 6: How can you get the alternate ending
If you want to experience the secret ending in Far Cry 6, then watch out for the blockade in Isla Santuario. Once you get through it, a mission named "Libertad Rises," will start, which ends with you traveling to Zamok Archipelago.
A quest called "The Guerrilla" will pop up where you will need to talk to Juan Cortez. This is the decisive turning point. If you talk to Juan, the game will take its normal course and you'll have missed your opportunity. To get the secret ending in Far Cry 6, you will need to change your direction and face the rickety boat.
The boat will take you to the United States, after which you will need to navigate the boat to the west. You will need to get past the small island that's a bit away from Madrugada. When you're beyond the lighthouse, the screen will dim to black.
ADVERTISEMENT
Article continues below this ad
The following scene will reveal Dani Rojas resting at Miami Beach. Players will hear on the radio that Libertad's attempts have failed and Clara has been killed. Just before the credits start, you'll get to know about the pandemic that has taken over the globe.
Also, skipping the credits will reload the autosave at Zamok Archipelago's dock. You can then speak to Juan and close "The Guerrilla" mission.
Have you bought Fry Cry 6? Let us know in the comments.
ADVERTISEMENT
Article continues below this ad
Trending Stories