"I Am Excited for This New Character"- Shroud Reacts to Apex Legends Season 10 Update
Published 08/10/2021, 12:14 PM EDT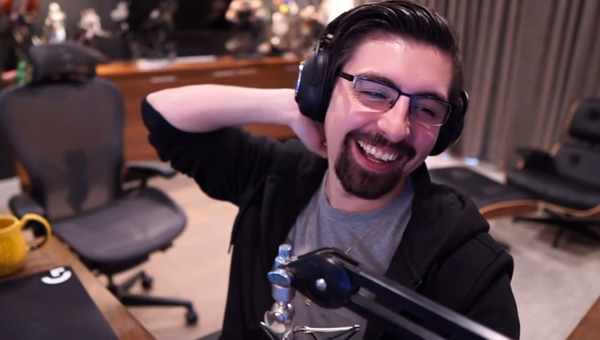 ---
---
Respawn Entertainment has recently released the latest update for Apex Legends. The title has now entered its Season 10, which promises to bring groundbreaking changes to the game. The Battle Royale title will welcome its 18th member to the roster and he is a tracker. The new legend is called 'Seer' and he can track enemies in a massive area-of-effect. Famous Streamer Shroud recently offered his reaction and also shared his opinions about the update.
ADVERTISEMENT
Article continues below this ad
He stated the new legend is really exciting, and he is looking forward to it along with all changes. This major update is going to revamp World's Edge once again, and he loves the changes.
ADVERTISEMENT
Article continues below this ad
" I am excited for this new character, playing 'Seer', I think that's what I am most excited about I feel like these changes with the weapons and stuff, they're alright, they're okay. I don't know, I feel like some of the other updates in the past though have been bigger than this."
video source:  Shroudy Rowdy
Shroud doesn't care about the lore of Apex Legends
ADVERTISEMENT
Article continues below this ad
The retired professional streamer stated that he does not care about lore. He just wants the developers to keep making promising changes to the map without ever explaining the lore behind it. It makes more sense to tweak the map just to enhance the gameplay, however, justifying it within the lore is not necessary.
" I love how so many devs like explain the lore like, oh yeah, you know there's seismic activity, and that's you know, that's why this looks the way it is. When in reality, they could just be like, 'Yeah, you know, we didn't like how the map played out before. So these are the changes that we might feel are more fun', that to me, is a solid answer.
"But there is always like some story twists, like oh yeah, this well, you know, this happened and then this like nobody, nobody cares about the fine details of why the map became the way it is, you know or whatever. "
ADVERTISEMENT
Article continues below this ad
It would be okay to say that Shroud is not a big fan of the lore of the title. He enjoys the gameplay aspect of the game and only cares about new content and important changes.
Watch this story: Video Game Franchises returning to consoles
Trending Stories