"I Am Knocking Him Out"- KSI Reacts to Jake Paul Beating Ben Askren in the First Round
Published 04/24/2021, 3:24 PM EDT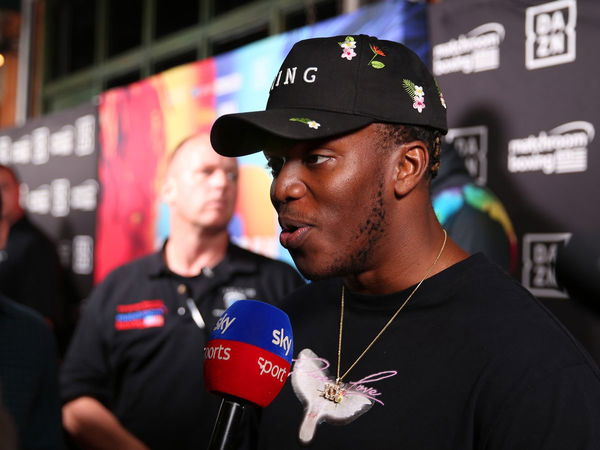 ---
---
British YouTuber and musician KSI reacted to Jake's victory over Ben Askren in the latest video. The famous YouTuber has already dipped his hands in boxing, as he went up against Jake's older brother twice. The YouTuber came out victorious in the second fight, which served as a segue into a fight against Jake. However, things just didn't pan out between them.
ADVERTISEMENT
Article continues below this ad
Now that Jake has also turned his attention to boxing full time, it serves as another opportunity for both of them to clash. KSI tuned in to the fight, as he was rooting for Ben Askren to beat Jake. Sadly, things did not pan as the YouTuber hoped, and Jake secured an early knockout in the first round.
ADVERTISEMENT
Article continues below this ad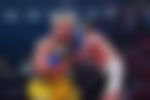 KSI believes Ben was not even trying to fight
KSI's lasting outing has already made him a prime opponent that Jake could face in the upcoming days. He took up the matter on his video and offered his reaction to Jake's dominant victory over the top-rated wrestler.
" Don't get me wrong, Jake hit him hard and dropped him. But it just felt like Ben wasn't even trying. He literally looked and acted like a journeyman, coming in to just get his paycheck. I mean, my man was laughing after he got knocked down. Like look, what's going on, he is smiling with his Mrs, literally laughing to the bank."
Fans called for KSI to put on the gloves once again, as he already holds a victory over Jake's older brother Logan Paul. He also stated that Jake's opponent was not very good in boxing, as Ben excels as a wrestler only.
Video source: JJ Olatunji
ADVERTISEMENT
Article continues below this ad
KSI believes he can knock out Jake Paul
He congratulated Jake and stated that he scammed everyone yet again. The YouTuber felt furious when Jake knocked out Ben Askren and also clarified that he would beat him easily.
" Don't get it twisted, I am not gonna be overconfident. I know he is gonna be harder than Logan but best believe when I get in the ring, I am knocking him out, fully knocking him out. I have changed a few things in my camp to ensure my victory ok."
ADVERTISEMENT
Article continues below this ad
Safe to say, KSI will soon get his chance, as Jake Paul would be in search of his next opponent. After securing three knockout wins, it might be time for Jake and KSI to cross paths.
Trending Stories