"I Am No Longer Interested in Having Contact With This Person"- Says QTCinderella on Her Relation With JustaMinx, Alleging Her to Have Caused the 2023 Streamer Awards' After-Party to Shut Down
Published 03/14/2023, 11:30 AM EDT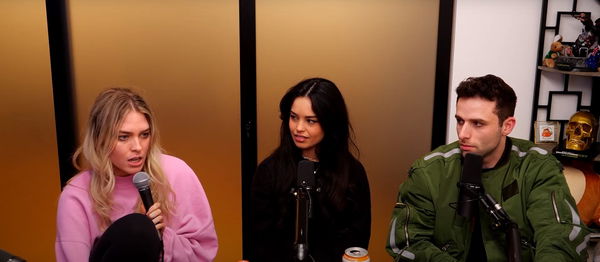 The Streamer Awards was a huge success, with massive positive responses from the audience. Many talented artists were celebrated on the stage and awards were given to the winners of the various featured categories. But there was a drama unfolding in the background as well. This caused quite a headache for QTCinderella, the mastermind behind the entire event. Unfortunately, the problem resulted in the sudden stoppage of the after-party.
According to many sources, JustaMinx was the cause behind such a drastic decision. QT was later seen lashing out at Minx, who allegedly caused the events to unfold.
Streamer Awards had to cut short their after-party after Minx's actions.
ADVERTISEMENT
Article continues below this ad
The Streamer Awards hosted many prominent streaming celebrities. One among them was Rebecca JustaMinx. Eventually, Minx, who was an invitee, ended up being the one who caused the after-party to end prematurely.
Many streamers were seen commenting on the issue. Minx even posted on her Twitter that the reason for such an issue to happen was the seizure she had.
that was 100 percent the worst seizure i've had since i was 15
I still am struggle regaining memory from even yesterday

— minx (@MinxMore) March 13, 2023
She was instructed not to have alcohol, but the streamer eventually consumed it. This apparently caused the scene.
i assumed getting drunk at the after party would be fine… clearly it was not

— minx (@MinxMore) March 13, 2023
Soon after her tweet, QT, the pivotal figure of the Streamer Awards came calling out Minx.
QT was seen scolding Minx. Apparently, QTCinderella already had warned her not to consume alcohol at the event, especially because the streamer does not seem to have a grip on its consumption.
QT went on to release a screenshot of the chat she had with Minx prior to the event. From the conversation that she shared, it can be seen that QT was quite worried about Minx and her drinking habits at the award.
You were drunk before the after party I almost had you thrown out of the show because you were yelling and making everyone uncomfortable. Completely. I've tried everything with you. Rehab. Everything. I hope this is your rock bottom. Get help. pic.twitter.com/a9ptpwr5iB

— QTCinderella (@qtcinderella) March 13, 2023
"I Am No Longer Interested in Having Contact With This Person," stated QT at the Fear&Podcast show.
In the Twitter reply, the host of the Streamer Award also mentioned how Minx made others uncomfortable with the whole situation.
Apparently, when QT reached the party, Minx was already wasted and was making quite a ruckus. The after-party was at a place that had many residential areas nearby as well. So, QT, being the host, stated that she tried her level best to sort out the situation, especially as she spent thousands of dollars on this party alone.
Minx was reportedly throwing things into the pool and was even trying to push some people in as well, according to some attendees. Security showed up and Minx was escorted out. But she resisted and sort of became 'limp' on the ground, according to QT.
The situation heated up even more when Minx's friend got spooked and called the emergency line. All these events made the property owners ask QT to cut short her after-party, ending it right then and there.
ADVERTISEMENT
Article continues below this ad
Though Minx, through her Twitter handle, stated that she is willing to pay for the damages, the moment seems to be over.
Im not sure what I can do to make this better. I'll pay for the party cost. I understand I've broken peoples trust and I understand why people want to attack me rn but please say what I can do to fix it rather than dog pile. Im sorry

— minx (@MinxMore) March 13, 2023
ADVERTISEMENT
Article continues below this ad
In the podcast QTCinderella attended with Hasan and Valkyrae, she went on to state that she already has some plans for the next year. This may even include precautionary measures to make sure such debacles do not happen again.
Watch this Story: Biggest Steamers Who Left Twitch and Switched to YouTube
Edited By: Debmallya Chakraborty