"I Can't Have Someone Like That In My Life" – QTCinderella Severs Ties With JustaMinx After 2023 Streamer Awards' After-Party Drama
Published 03/16/2023, 11:20 AM EDT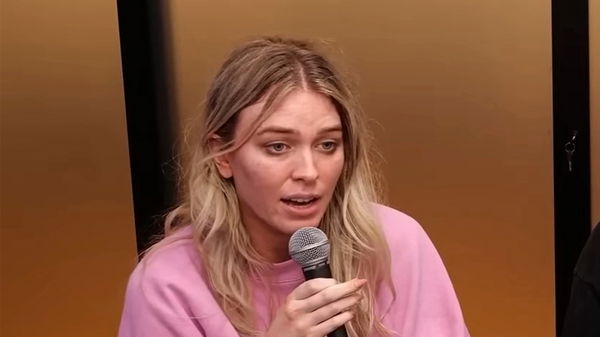 The creator and host of The Streamer Awards, QTCinderella, recently opened up about the situation with fellow Twitch streamer and 'friend' JustaMinx, especially after how things went south with Minx at the after-party for the latest edition of the awards.
The Streamer Award has become a major event among streamers with millions of views. It is an award ceremony to honor veterans and rising talents in the streaming community for their exciting content. QTCinderella recently hosted the second edition of Streamer Awards, which turned out to be a major hit. But how things unraveled at the after-party was not something the founder of Streamer Awards hoped for.
QTCinderella is no longer friends with JustaMinx
ADVERTISEMENT
Article continues below this ad
This has been all across the internet that QTCinderella had to cut her party short, as the Twitch streamer JustaMinx made a ruckus there under the influence of alcohol. Later, Minx claimed that she was having a seizure, while QT claimed she was resisting security. No matter what the case was, QT predicted this to happen and made Minx promise that she won't drink at the event.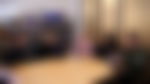 But as we know what happened at the after-party, it seems the Minx didn't keep the promise. Recently, QTCinderella opened up about her relationship with the Twitch streamer. She even shared about the entire after-party drama at the 'Fear&' podcast by HasanAbi and Will Neff alongside Valkyrae and AustinShow.
ADVERTISEMENT
Article continues below this ad
In the podcast, QT revealed how she's been trying to help Minx quit her drinking addiction for a long time. The 28-year-old did everything possible to help her friend, but it had no results. She then claimed that Minx was no longer the person she once knew. "I don't recognize her anymore as a human, not like as a human. But I'm saying that she's not the same person. When I talk to her, I do not know what happened," she said.
The ruckus at the after-party was the last straw for QT to completely break ties with Minx. She shared, "I can't have someone like that in my life. I've tried everything. She's blocked on every platform. I am no longer interested in having contact with this person or taking chances with this person. Because I've done everything. I can't do it anymore. I don't know how to help someone who doesn't want to be helped."
ADVERTISEMENT
Article continues below this ad
WATCH THIS STORY: Biggest Steamers Who Left Twitch and Switched to YouTube
What do you think about QTCinderella's actions against JustaMinx? Share your thoughts in the comments below.