"I Don't Care About Making Money" YouTube Star MrBeast Opens Up About Losing $500,000 for His Fans
Published 06/19/2022, 2:57 PM EDT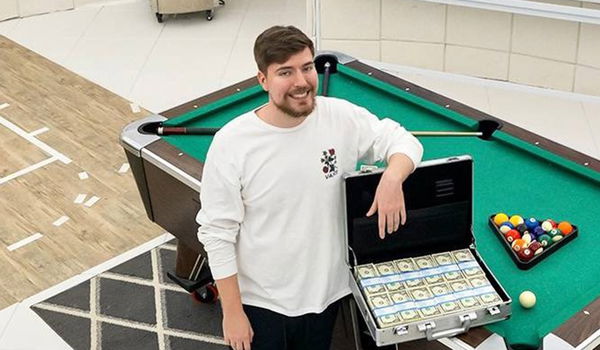 The month of June has been a tremendous success for MrBeast. His recent video, 'I Built Willy Wonka's Chocolate Factory!' has got over 64 million views and 3.5 million likes within 11 days of its release. Jimmy Donaldson, better known as MrBeast, is one of the most popular content creators in the community.
ADVERTISEMENT
Article continues below this ad
He has become the talk of the town and is on his way to crossing the 100 million subscribers milestone on YouTube and receiving the Red Diamond Play Button. Owing to his years of hard work and love for the platform, Jimmy has created an enormous empire on YouTube. Moreover, just like most celebrities, Jimmy also loves to keep his private life a secret from his fans.
However, Jimmy has a habit of revealing his private life details on podcasts such as 'The Joe Rogan Experience'. Back in 2021, Jimmy opened up about his feelings about losing $500,000 to produce one of his videos.
ADVERTISEMENT
Article continues below this ad
Continue reading to find out more about Jimmy's thoughts on losing money in order to make better quality videos.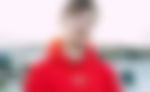 Does losing $500,000 to make better quality videos bother MrBeast?
A few months back, Jimmy himself confirmed on Joe Rogan's podcast that he generate more revenue from his side channels as compared to his main channel.
WATCH THIS STORY: The Most Ridiculous Things YouTube Star MrBeast Owns
He said, "So these channels, like this channel (Beast Reacts) specifically, doesn't cost a lot of money to run. So this is like you know, mostly just pure profit. Which is what I've ran into is like my main channel because I kept taking the videos bigger and bigger and bigger. There did get a point where they weren't really profitable, like I was losing money every video."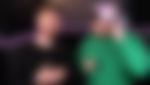 He further added. "So I started this other channel, so they would make money so I could lose money on my main channel, if that makes sense?" Therefore, it's true that Jimmy loses a lot of money on producing videos for his main channel. Interestingly, back in 2021, Jimmy confirmed he lost $500,000 while making one of his videos.
ADVERTISEMENT
Article continues below this ad
During the interview with Colin and Samir, they asked Jimmy if losing money while producing videos bothers him. He said, " Well No, I mean at the end of the day I could spend less for videos if I want to. I'm just focused on making the best videos possible, period. I don't care about making money, I don't care about time, I don't care about anything. I just want to make the best videos on the planet."
He also added, " But at any point, if I was like. oh, I need to stop losing money. I'll just, you know, don't spend $1,000,000 on the next video, just spend $100,000. You know what I mean."
ADVERTISEMENT
Article continues below this ad
Do you believe MrBeast will cross 100 million subscribers by the end of 2022? Let us know in the comments down below.