"I Feel Like I Don't Stand a Chance" Shroud Leaves Valorant Game After Being Stream Sniped by a 'Good' Player
Published 02/19/2021, 8:15 AM EST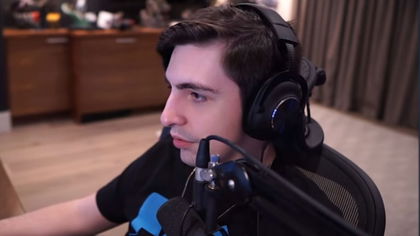 ---
---
Stream sniping has become quite normal for famous streamers who like to play competitive games. This problem has caused quite a stir in the community, as it hampers the gaming experience. Shroud has been on the receiving end for this since years, and it has followed him into Valorant as well. Despite Riot Games' best efforts to counteract the prevailing issues, it still seems to plague the title.
ADVERTISEMENT
Article continues below this ad
In a recent stream, Shroud experienced the usual stream sniping, but this one instance was a bit different. The players who abused this loophole against Shroud, they were actually great at the game, and stream sniping gave them an unfair advantage. This frustrated him to a point of no return, as he unleashed a brief rant regarding the situation with stream snipers.
ADVERTISEMENT
Article continues below this ad
Shroud has grown tired
The streamer took some time away from Riot Games tactical shooter by streaming Rust daily. He recently made a return to the title, but the stream snipers mercilessly attack the streamer again. Shroud shared his thoughts on the stream and also vented out his frustration regarding great players making use of that.
"God, that was the most obvious, b*****t of my life, I mean I get that most times I do get stream sniped, but an actual good player like that, I mean don't get me wrong that guy was good, that guy didn't need to stream snipe. He was a good player, he didn't need to but when it is a good player that does, it feels impossible it feels like, I don't stand a f****g chance."
video source: Shroud
Valorant needs to introduce better measures
ADVERTISEMENT
Article continues below this ad
Valorant has made strides in protecting a player's identity by introducing anonymous system. It allows the players to keep their identity secret while playing the game. Although this counter measure has fallen flat in case of celebrity streamers like Shroud, who regularly face these miscreant inside ranked games. This clearly ruins his gaming the experience, while it also led to the streamer turning away from the title.
Valorant should come up with a strong solution in order to counteract this issue for good. However, the present solution of delaying the stream is not a suitable one, as most streamers enjoy streaming their games live. If it is at all possible, Valorant should introduce measures to censor the kill feed or turn the screen to black after death in order to prevent stream sniping.
These are just mere suggestions, and the title truly needs more stringent counter measures to resolve the issue that continues to plague the streaming world.
ADVERTISEMENT
Article continues below this ad