"I Have to Have Something Stimulating My Mind" – Twitch Queen Amouranth Reveals How She Keeps Her Sanity During Her ASMR Streams
Published 12/29/2022, 7:15 AM EST

Follow Us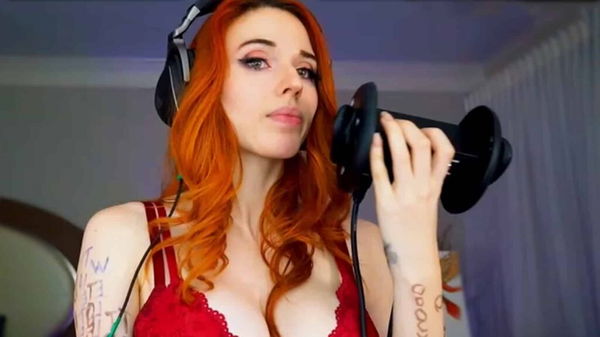 Amouranth once revealed how she used to sneak live on stream, and you won't believe what she had to say about it. 
Streaming has become one of the most famous professions since the pandemic. Thousands of users have hopped on to try their hand, featuring intriguing content for fans. However, this has created massive chaos as content creators have found themselves in difficult positions at times. I mean, every one of them has been on a search to farm viewers, getting out of their comfort zone to produce content. 
ADVERTISEMENT
Article continues below this ad
For instance, MissMikkaa hopped on a dance pad while completing one of the toughest games, Elden Ring. Similarly, an avid Call Of Duty player turned his flute into a controller, gaming with it on stream. But one streamer raised the bar in search of keeping her sanity. So, if you're wondering who she is, it's none another than the ASMR queen Amouranth. 
The content creator has had one of the best years in her career as she wiped off multiple challenges set for the year. Her 12-hour-long streams paved the way to reach new heights. But during those 12-hour streams, Amouranth found herself in tricky situations, leading her to sneak in between work.
Amouranth spills secrets on how she keeps herself going during ASMR streams 
There are times in life when you need to keep yourself going at work, as there is no way out. And for that, you need to find something that stimulates your mind, keeping your sanity in place. 
This has been a common problem for streamers as they rage and fall out of hand at times. But Twitch queen Amouranth has never found herself in such a situation as she found her sanity on the platform itself.
Back when Amouranth featured on the Anthony Padilla podcast, she revealed how she kept herself going. The streamer admitted to watching Twitch while being live as it kept her mind stimulated all the time. "The real reason is ASMR is meant to relax people, and I'm listening with headphones on, so it's relaxing me too. And if I don't wanna fall asleep on stream, I have to have something stimulating my mind."
ADVERTISEMENT
Article continues below this ad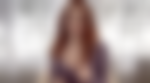 Later in time, Ludwig also addressed this issue on the stream while talking to the ASMR queen as she smiled and admitted to it. 
All in all, it just proves that Amouranth work isn't as easy as it looks, and to continue doing it for hours together must be exhausting. 
ADVERTISEMENT
Article continues below this ad
WATCH THIS STORY: From Pokimane to Amouranth: Highest Earning Female Streamers in 2021
Edited By: Ajinkya Aswale