"I Knew the Hate I'd Get. Tarik is much deserving": Streamer Kyedae Shares Why Winning 'Best Valorant Streamer' Award Was a Total Nightmare
Published 03/13/2023, 12:10 PM EDT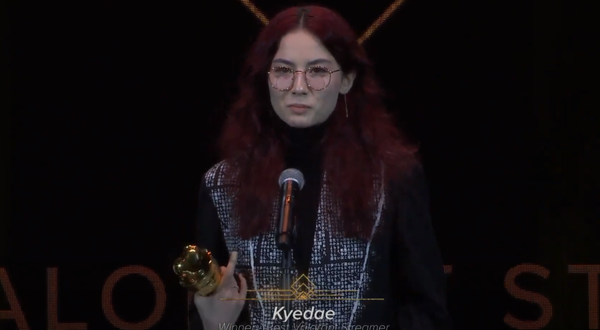 In the recently wrapped, The Streamer Awards 2023, Kyedae won the 'Best Valorant Streamer' award, becoming the Queen of Valorant on Twitch. However, instead of feeling proud and accomplished, the award induced dread in the streamer's heart. In a recent tweet, she shared how she wished for it to be a mistake. 
Valorant is one of the most popular online competitive FPS in the current streaming meta on Twitch. Although it has a platform-wide presence on Twitch, the scene is mostly dominated by the male demographic, which sometime may seem very 'unwelcoming' or 'even scary' for some female streamers to dip their toes in. 
However, against all odds, Kyedae is one of the select few female creators on Twitch who has managed to make a name for herself in the Valorant category. Although she is beloved by the community, which is apparent by her win at the streamer awards, she is afraid of the overprotective fans in the community, who prefer more traditional streamers like Tarik.  
ADVERTISEMENT
Article continues below this ad
Kyedae was afraid of her Valorant award
On Twitter, the official announcement from the award show, which shared Kyedae's win, received a peculiar reply from the streamer herself. Kyedae wrote, "The moment I won I felt more dread than anything because I knew the hate I'd get. Woohoo. Tarik is much more deserving of this award than anyone, but it was fan-voted. Not my fault. And I'm so sorry for whoever this upset."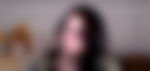 Expressing her concerns and fear that winning the award could trigger the conservative fanbase, she apologized beforehand. Making it clear that she had nothing to do with the decision, it was decided by fan votes. The organizer of the whole event, QTCinderella, also replied to clear things up. 
"For everyone talking sh*t on kyedae understand this is 70% based on popular vote- here's the final numbers," said QT. She also shared the results saying that Kye was most voted, followed by Jodi and then Tarik and Shazam. "It's sad to see results from my award show being used to hate on creators who are meant to be celebrated please grow up and do better." Seeing the toxic behavior of the community, QT even shared that she is planning to remove the Valorant category next year. 
The fans share their concern about Kyedae's statement
The fans soon poured in the tweet's replies to share their thoughts on the situation. While most of the fans expressed positive opinions, there was a group that kept on peddling negativity in the replies. 
Kyedae I'm seriously sorry that you gotta even deal with that bs. You actually grind hard af and 100% deserve the recognition. Y'all need to chill out fr

— tarik (@tarik) March 12, 2023
I don't even like watching Valorant and I watch your streams quite often. When I was recovering from surgery in Korea I'd fall asleep to your streams (in a good way lol). I think you really do deserve it. You are entertaining, good at the game, and have a great sense of humor

— Macaiyla (@macaiyla) March 12, 2023
You deserved the win. That doesn't mean that Tarik is any more or less better. This award show is mostly fan-based and it's really not that deep! People will always be mad, especially when a woman wins, but don't apologize for winning. It's not your fault, congratulations 🖤

— lumi ૮꒰ ˶• ༝ •˶꒱ა (@luminousdove) March 12, 2023
no way u apologized to the haters. you really deserve the award!! periodt. we love ur streams & contents all worth it ❣️

— julian denise 🌸 (@takoyajin) March 12, 2023
ADVERTISEMENT
Article continues below this ad
tarik is great but women in the space is so so important. you deserve it angel i promise.

— char (@chsrcheri) March 12, 2023
ADVERTISEMENT
Article continues below this ad
Watch this Story: Top 5 Valorant players of 2022
What are your thoughts on this? Share them in the comments below.