"I Love Her!"- Valkyrae Feeds Off Stranger Things Star's Energy During Her Latest Stream
Published 06/23/2022, 10:00 AM EDT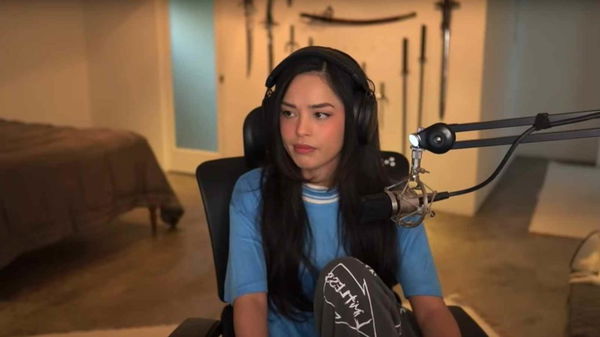 Rachell "Rae" Hofstetter, better known as Valkyrae, is one of the most popular female streamers in the world. Owing to her enormous popularity, she even became one of the most-watched female streamers last year. Furthermore, she is a co-owner of the famous Esports organization, 100 Thieves, and has signed a partnership with YouTube Gaming.
ADVERTISEMENT
Article continues below this ad
Interestingly, Rae recently announced a long break from the platform for an exciting Japan trip with OfflineTV members. Although fans are very upset about not being able to see their favorite streamer daily, Rae has promised to upload several vlogs on her YouTube channel. Therefore, fans are patiently waiting for Rae to upload more content on the platform apart from streaming.
ADVERTISEMENT
Article continues below this ad
Regardless of Rae's long break announcement, she recently opened up about Grace Van Dien on one of her streams. Moreover, Grace even announced Rae as her best friend after Valkyrae raided her Twitch channel.
Valkyrae finds a new best friend, Chrissy from Stranger Things
Grace Van Dien portrayed Chrissy Cunningham from Stranger Things introduced in the fourth season. She was the head cheerleader and most popular girl at Hawkins High School. Moreover, Grace has become the talk of the town on Twitch after her performance on Stranger Things. She even recently collaborated with Valkyrae and both enjoyed each other company.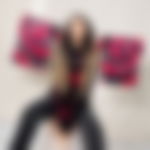 During the stream, Rae left her opinion about Grace, "She is so cool. I did not expect to like her so much. Like no, I figured out I would like her, but like I love her. Her energy is like the fuel to my soul." She further added, " Oh My God!! She's so cute. Look at her. She is so cute."
Interestingly, Grace was shocked after Rae raided her Twitch channel. Not to mention, Grace mentioned that she wants to make Rae her best friend, and Valkyrae was extremely thrilled to hear that. In Grace's words, "I want to make her my best friend. She has energy that matches mine and it is very hard to find that. I can make this happen."
ADVERTISEMENT
Article continues below this ad
After hearing that, Rae admitted that she feels the same way about Grace. In addition to that, she also mentioned that Valkyrae is her favorite streamer of all. Furthermore, Valkyrae, Grace, and Disguised Toast grouped together on Discord before setting up for Valorant.
WATCH THIS STORY: Biggest streamers who left Twitch and switched to YouTube 
ADVERTISEMENT
Article continues below this ad
After Valkyrae and Grace started interacting with each other, Toast mentioned, " Oh No. There's two of them." At last, Rae mentioned, " I Love Her."
Will you miss Rae's streams during the OTV Japan trip? Let us know in the comments down below.