"I Think It Means Twitch Is Going Broke" – YouTube Stalwart Valkyrae Takes Aim at the Purple Platform
Published 04/28/2022, 4:10 PM EDT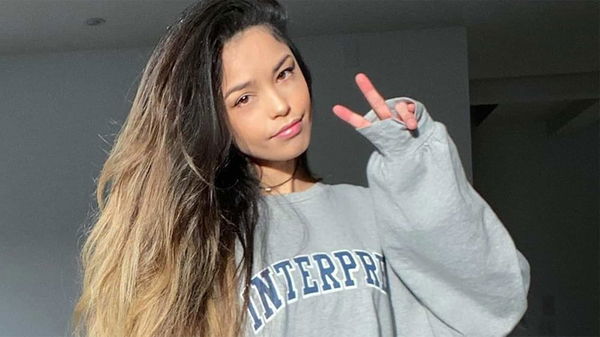 Twitch has been under the radar of contention for quite a while now; both from fans and from the streamers. The purple platform has been creating a series of controversies over the past couple of years and many streamers had to enter the bad books of their staff for violating community guidelines.
ADVERTISEMENT
Article continues below this ad
In the latest news that has come about, Twitch is planning on implementing some new changes to the platform. It seems like these new changes that are planned to be implemented are highly resisted by the streamers and fans of the platform. Let us have a look at what the Queen of YouTube Valkyrae has to say about these proposed changes.
ADVERTISEMENT
Article continues below this ad
Valkyrae comments on the latest proposed changes for Twitch
Just like many other streamers, Valkyrae has also explicitly expressed her thoughts about the upcoming proposed changes that are going to be implemented on Twitch. While leaving Twitch in 2020 and signing in with YouTube, Valkyrae would never back down from resentment when she sees something wrong going around in the streaming industry. She exclaims, "It's not very good for viewers and it's not very good for the creator. I think that means Twitch is going broke since they're prioritizing the business over the creators."
WATCH THIS STORY –  Top-Selling Playstation, Xbox, and Nintendo Consoles of All Time
You must be wondering what must be in this case between Twitch and the streamers. Let's know more about it here.
What are the changes that Twitch is proposing?
The proposed changes, according to Bloomberg, will incentivize streamers to broadcast more commercials. The concept, according to anonymous sources, would also limit the percentage of membership money provided to the site's top achievers because the talks are confidential.
Bloomberg: Twitch is considering changes to its partner program

Currently discussed ideas (not finalized):
– incentives for more ads
– new rev split (70% -> 50%)
– new tiers system
– no more exclusivity
– changes could be implemented this summer

More:https://t.co/3YLvs7DlKT pic.twitter.com/o9Q1sRvg5M

— Nibel (@Nibellion) April 27, 2022
ADVERTISEMENT
Article continues below this ad
Certain changes to Twitch's revenue structure could be implemented as early as this summer. Twitch is considering cutting the 70 percent income split on channel subscriptions offered to the top tier of broadcasters in its so-called partnerships program to 50 percent.
Another method, according to two of the participants, would be to create many tiers and identify criteria for each one. Twitch may offer to lift exclusivity restrictions on partners in exchange, allowing them to stream on Google's YouTube or Facebook.
ADVERTISEMENT
Article continues below this ad
Do you think the resentment of the streamers is legitimate? Let us know in the comments.