"I Think They're Dumb" – Asmongold Disgusted With Gambling Streams, Calls Out Twitch Streamers!
Published 08/08/2022, 8:10 AM EDT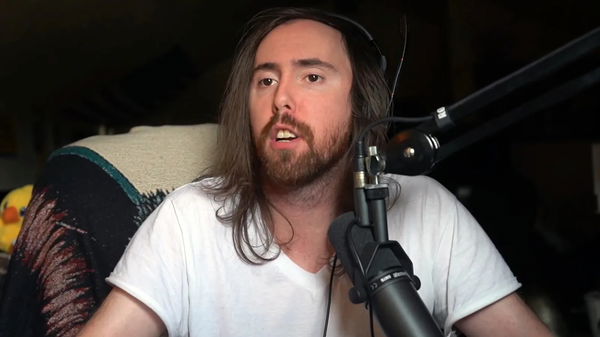 Twitch is among the most famous live streaming platform. Further, most streams on the platform influence a wide variety of people. So, the ongoing gambling streams on the platform concern the Twitch star, Asmongold, who has been very vocal about the issue.
ADVERTISEMENT
Article continues below this ad
Zack, better known as Asmongold, is an American Twitch streamer. He has been on Twitch since 2014 and became famous as a video game streamer, especially playing World of WarCraft. However, he has also done streams on other things, like talking about current affairs.
ADVERTISEMENT
Article continues below this ad
The 32-year-old even streamed the famous case of Johnny Depp and his ex-wife Amber Heard. Asmongold reacted to many videos related to the case. But aside from the defamation case, the Twitch streamer has also actively spoken about the gambling streams and their harm.
Asmongold calls gambling stream followers dumb
In recent years, gambling-related content and live streams have become popular, even on Twitch. Many big-time Twitch streamers like Felix 'xQc' Lengyel have promoted gambling on his stream. Meanwhile, there are also streamers like Asmongold who are against it.
Twitch needs to ban gambling streams full stop

The amount of bullshit and pitfalls this is going to create in the next 6 months will fuck the website in so many ways we don't even realize yet

Just looking at EU gambling laws, anyone could see this will not end well

— Zack (@Asmongold) June 25, 2021
The American streamer read an article about the consequences of Twitch gambling streams in a recent video. Further, he shared his opinion on the streams and the people who follow those gambling streams on the purple platform.
Asmongold claimed, "I think anybody who watches a gambling stream and they start gambling because of the gambling stream. I think they're dumb. I do. I think they're an idiot. I don't think they should have gambling streams on Twitch, though. Like I've made this very clear. I will make it clear once more, and I don't think that there should be any gambling streams on Twitch."
ADVERTISEMENT
Article continues below this ad
Further, Asmongold found the article mentioned xQc as one of the most influential gambling streamers and even agreed with the fact. Moreover, xQc has also claimed that he's addicted to gambling. Zack also found that the article mentioned another Twitch streamer, Mizkif, who participated in gambling streams, but later quit.
ADVERTISEMENT
Article continues below this ad
WATCH THIS STORY: Biggest streamers who left Twitch and switched to YouTube
The American streamer is not only against gambling streams but also against the pay-to-win mechanics of video games. He's trying his best to put an end to these. What are your thoughts on gambling streams on Twitch?