"I Thought It Was Fake"- Sykkuno, Valkyrae, and Others React to Corpse Husband Singing in a High-Pitched Voice for an Hour
Published 06/18/2021, 12:27 PM EDT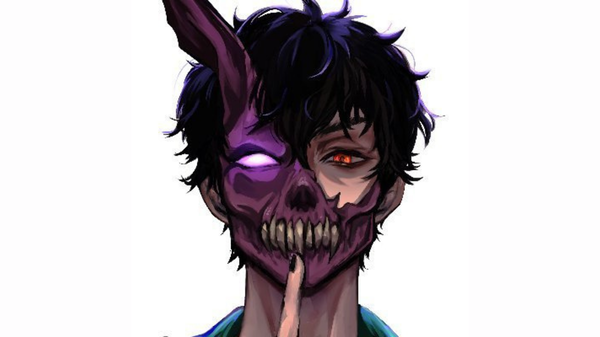 ---
---
Corpse Husband is one of the most popular streamers in the gaming community. He owes most of his success to Among Us as he rose to prominence by playing the game. While streaming with Toast, Valkyrae, and others, Corpse's signature voice was discovered.
ADVERTISEMENT
Article continues below this ad
Moreover, he has a passion for music and none of his songs ever disappoint his fans. Recently, Corpse released a new music video. It was very shocking to see Corpse having another hidden talent inside him. Many streamers and fans gave positive feedback after witnessing his new talent.
ADVERTISEMENT
Article continues below this ad
Streamers React to Corpse Husband singing in high pitch
Corpse Husband's last song, DAYWALKER, was a massive hit. It was a collaboration with Machine Gun Kelly, and the music video featured Valkyrae. It amazed everyone that how far Corpse has come from his regular streaming days. It's always good to see a talented person getting rewarded for his talent and hard work. Undoubtedly Corpse is one of them and since then everyone has been excited about his new song.
Fans went crazy as soon as Corpse tweeted the brand-new one-hour video of him singing in a high-pitched voice. Indeed, the video was proof that how multi-talented Corpse is and how far can he go with his talent. Not only that, it looks like the video even shocked some of his close friends. Valkyrae was among them as it looked it she was listening to him singing in a high-pitched voice for the first time. "Have y'all ever seen a human with this kind of duality? THE TALENT," read Valkyrae's tweet.
Moreover, Valkyrae reacted to his song on stream and really enjoyed it. She said," He's a GENIUS! I actually can't believe the duality of this man. I have told him at least 15 times, do you understand how talented you are?"
ADVERTISEMENT
Article continues below this ad
Furthermore, Sykkuno was more shocked by how he sang for at least an hour. He couldn't believe that Corpse really sang for this long. He said on stream," He voiced for one hour. REALLY!! I actually get recommended that video and clicked off of it because I thought it was a fake."
With such a brilliant talent, Corpse really has a bright future ahead of him and all the love he receives from his friends and fans is absolutely amazing.
ADVERTISEMENT
Article continues below this ad
WATCH THIS STORY: Most Controversial YouTube or Twitch Streamers Ever