"I Was So Hyped for Tenz"- Shroud Reacts to Sentinels' Shocking Loss to BBG
Published 04/04/2021, 1:30 PM EDT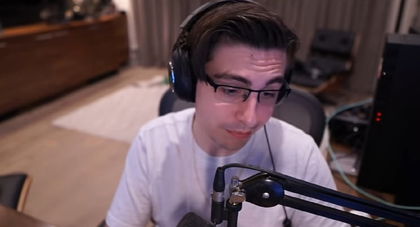 ---
---
The community, along with Shroud, was in disbelief over what transpired in the Valorant professional scene. The highest-rated teams of the NA region suffered back-to-back shocking losses to lesser-known names.
ADVERTISEMENT
Article continues below this ad
In the light of recent events, it safe to say Valorant rewards team plays over individual star power. The evidence being the failure of the star-studded lineups of NRG, TSM, and even Sentinels suffering surprising losses.
Shroud stated that he was looking forward to the team's comeback, but BBG (Built By Gamers) dominated them on all fronts.
ADVERTISEMENT
Article continues below this ad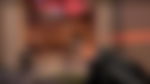 Shroud feels whiffs can happen at any stage of the game
This week has been probably the best one for the underdog teams of Valorant. Top-rated teams like NRG, TSM, and Sentinels suffered excruciating losses in the qualifying games for the upcoming tournament. However, things went especially wrong for Sentinels squad, when they went head to head against team BBG in an important game. The underdog team managed to secure two straight wins to close out the series with a clean sweep.
This shocking result not only baffled the community but retired professional Counter-Strike player Michael 'Shroud' Grzesiek as well. The underdog team showcased exceptional performance that Sentinels could not properly adjust to. BBG easily managed to outplay them and also won the majority of gun duels with rather ease.
"Wow! well done, dude that just felt like BBG could do no wrong and Sentinels were only doing wrong. You know what I am saying like, BBG was on it and Sentinels were just a little off. I know it's crazy but stuff happens."
In one particular situation, TenZ had a great opportunity to wipe the entire enemy squad. Sadly, things didn't pan out as intended as he missed each knife shot. This directly resulted in a round loss, as Sentinels failed to retake the Bombsite A on Haven. Usually, these big moments often go on to become a highlight reel for TenZ, but something seemed off in this game.
ADVERTISEMENT
Article continues below this ad
video source: GAMING MANIAC
As much as Shroud expected TenZ to take over the game, he acknowledged that these things can happen. Being a retired professional player, who has played at the highest level of a similar competitive game. He understands that even the best players of the world or teams can go through periods of slumps, where the performance just dips.
In these situations, fans should shower support to their favorite teams, instead of criticizing them. As much as it is disheartening for the fans, it must be way worse for the professional team.
ADVERTISEMENT
Article continues below this ad